"Becoming Jesse - Celebrating the Everyday Magic of Childhood" - A Family Classic Novel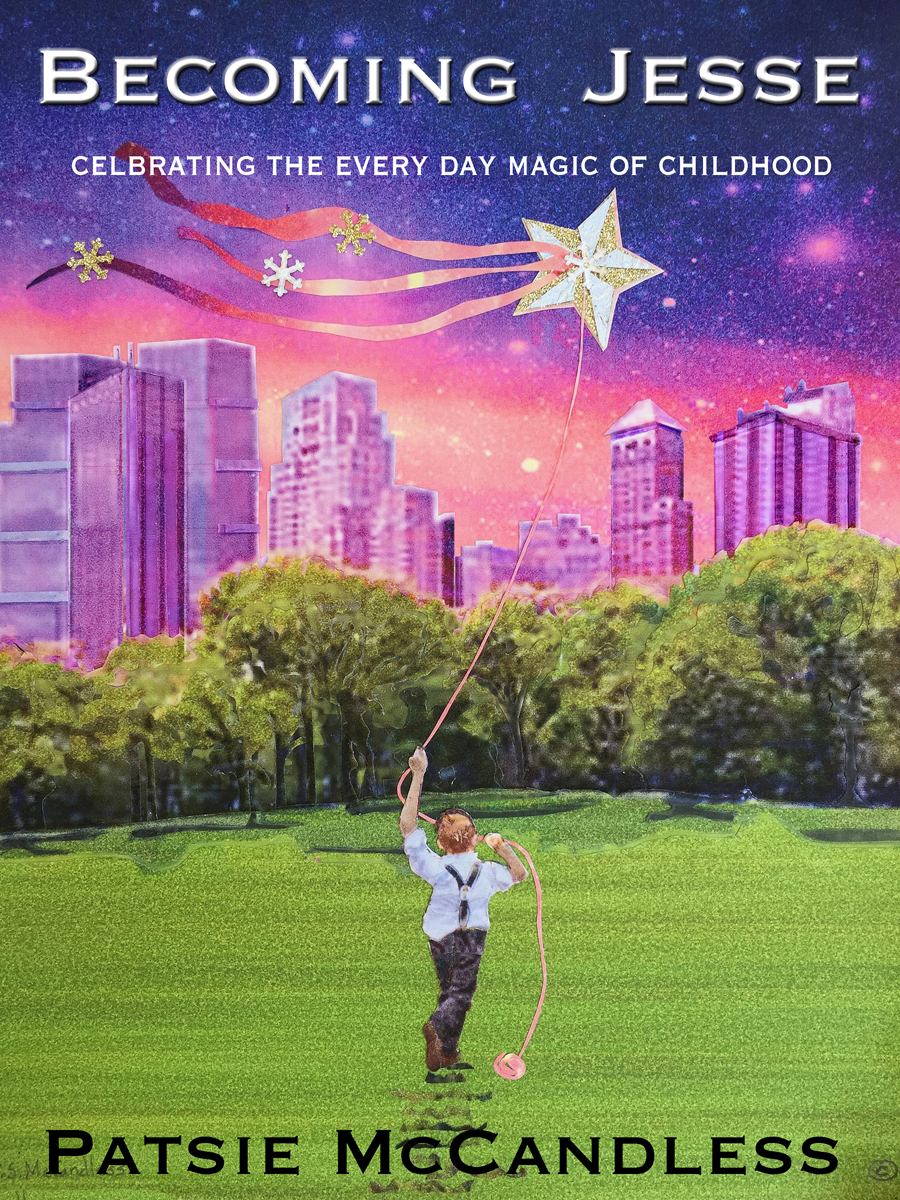 In 1843 Charles Dickens read a parliamentary report on the hideous working conditions for children. He intended to write a scathing response, but he had a better idea: to write a story – A Christmas Carol – that would change society for the better.
It's time. For a new story. A story to change our upside-down society for the better. A story to beguile parents and children to put down their cell phones, turn off their screens and open a book. Together. Families are yearning for their Light… for a beautiful, positive story that unfurls giggle-snickens of laughter, generates dialogue for a better world, models love-adore lessons of the heart, teaches life skills, and brings b'jeekers of joy and surprise to children and families. A story that begs to be read to the last page – the last word.
Jesse O'Neil is an orphan boy of comic charm and soul-igniting wonder. He is raised in 1950s New York City, by his entertaining young uncle, Conor, who is studying to be an actor, and his love-adore grandmother, Dearie, who owns her own theater. Therein, a rollicking production of A Christmas Carol takes root, with powerful Light lessons of courage, grace and laughter, of joyfulness, good cheer and appreciation for those you love most.
Amid all this, at age six, Jesse discovers that he has a 'disappeared' grandmother, and he springs into his very own quest to find her. But first, he must puzzle out the web of riddles his mysterious mother has left behind. And brillish Jesse eats puzzles for breakfast! Jesse's world reaches across generations and cultures, swirling with music, classic literature, gypsy storytelling and most exceptionally, theater. As the 'Spirit of Christmas Past', Jesse shines his magic – his Light – touching all those around him, most especially, himself.
We all want our magic back. We want to share it with our children and grandchildren. Here it is. Waiting for you in a new timeless Christmas story, proving over and over that Christmas is actually not a time, nor a season, but a state of mind that can celebrate our everyday magic all year long. Becoming Jesse is the star atop the tree, igniting the gentle, unlimited power of families reading aloud together.
(The novel includes a Dictionary of Jesse's playful, made-up words.)
Available online and at: Amazon.com (ASIN:B07GW4SJCP) – Barnes & Noble – https://www.barnesandnoble.com/w/becoming-jesse patsiemccandless/1129809262?ean=9781732506602 – Books-a-Million – https://www.booksamillion.com/search? -id=7425605007936&query=Becoming+Jesse:+Celebrating+the+Everyday+Magic+of+Childhood&filter= – Indie Bound – https://www.indiebound.org/book/9781732506602