Disney Animators' Collection Tinker Bell Doll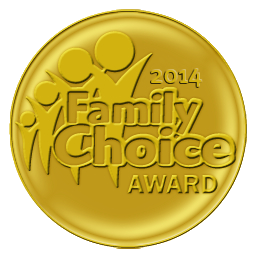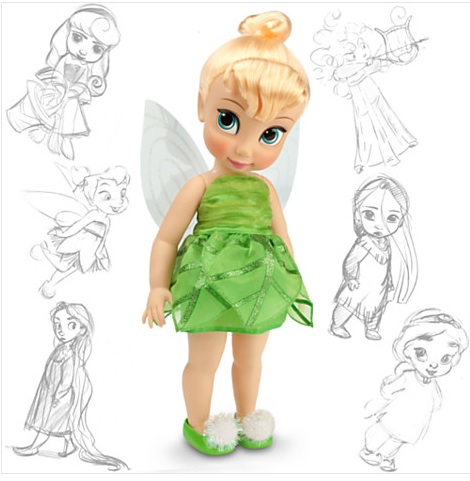 Tinker Bell is the first Disney Animators' Collection doll that is not a princess. Besides Mickey Mouse, Tinker Bell is probably the most iconic character to the Walt Disney Company. She's a tiny fairy with a big fan base, and has endured and flourished through the years, inspiring her own movie series. Although she began her career as Peter Pan's sidekick, Tinker Bell is an adored character in her own right.
The Disney Animators' Collection dolls are a popular series that until now included only Disney princesses. With the addition of Tinker Bell, and others on the way, this series is branching out to include the characters fans love. What makes this collection fun is that the characters are depicted as toddlers, and designed by the talented animators at Disney.
Tink's designer, animator Steve Thompson, has worked for the company for 20 years. Steve has a history at Disney creating for their consumer products and working in the animation department of the Disney studios. His current position is designing for the Disney Store. His depiction of the fun loving and adventurist little fairy is nothing short of adorable.
Tink is made of plastic and stands 16 inches high. She wears a green fairy dress with the skirt overlay resembling petals. Her green shoes have her trademark pompoms on the toes. These white pompoms have soft iridescent spines so when they catch the light they look like they glow. And she sports her characteristic high bun on the top of her head. She also has wings, of course. The wings are made of translucent plastic with glitter highlights. Tinker Bell's eyes are the most beautiful shade of aqua and her smile is a combination of an impish grin and a sly smirk. Her legs bend at the hips and her arms are poseable, as is her head. When her head is slightly cocked she looks like she is thinking, "I've got some pixie dust and you don't!" All of that along with a cute little turned up nose and her little pointed ears combine to make Tink a loveable little gal.
One note: If you are getting Tinker Bell for display, I highly recommend getting a stand for this doll so she won't fall over and possibly bend her wings.
Disney Animators' Collection Tinker Bell lists for $24.95 and is for children 3+ and for adults of all ages!
About the Author
Francine Brokaw has been covering all aspects of the entertainment business for 20 years. She also writes about technology and has been a travel writer for the past 12 years. She has been published in national and international newspapers and magazines as well as Internet websites. She has written her own book, Beyond the Red Carpet: The World of Entertainment Journalists, from Sourced Media Books.
Follow her on Twitter
Like her on Facebook