Dyson Digital Slim DC 59 Animal - Product Review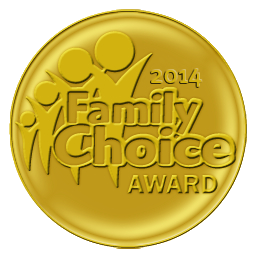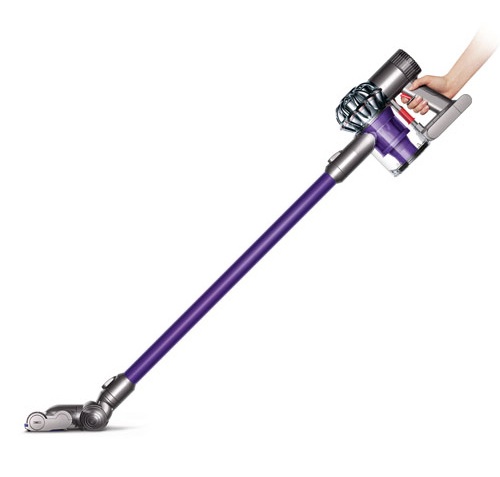 You have probably heard of the Dyson name. The Dyson vacuums use the patented Root Cyclone technology. In 2006 they produced their first handheld vacuum, the DC 16. In 2011 they launched the Digital Slim handhelds, and in 2014 they just produced their latest and greatest – the DC 59.
According to Dyson, this new vacuum has three times the suction of other cordless handhelds. I'm not one to take anyone's word for it so I decided to put this little machine to the test.
First off, it's easy to hold. The handle is comfortable and the buttons are easy to press. And once the button is pressed you can hear the power of this machine. So, to see how well it actually sucked up debris, I first used another kind of cordless handheld vacuums. You know the kind. They are small and portable, and inexpensive. It worked fairly well, but then I used the DC 59 and a lot more debris was sucked up. I couldn't believe how much stuff was in the Dyson bin even after the area had been vacuumed by another device. Dyson packs a lot of suction into this machine.
The DC59 has a cleaning time of 26 minutes, which is enough to clean most apartments, condos, or homes. It's also great for RVs too. Even after many minutes, the motor doesn't slow down. The DC59 continues its voracious work on carpet and hard floors for 26 minutes without letting up on power.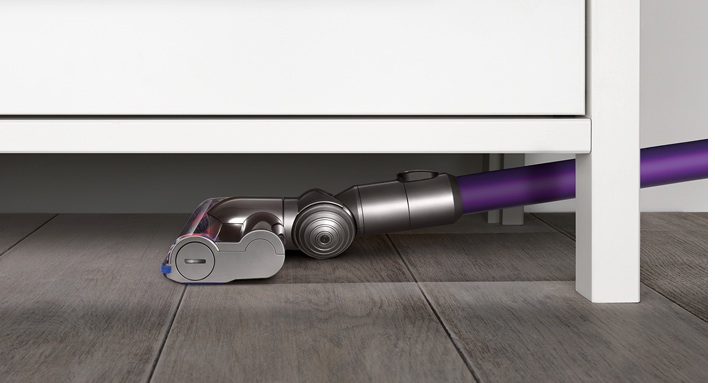 Emptying the see-through bin is quick and easy. A push of a button releases the dirt directly into a garbage can.
When the MAX button is pushed, this little vacuum increases its power for those especially dirty areas. It stays on until the button is pressed again. And let me tell you, when it is on MAX, the suction power is amazing. When on MAX, the battery most likely won't last the full 26 minutes. The DC59 might be a little louder than other handhelds, but that's the power you're hearing. It's easy to hold and maneuver, and lightweight (4.65 lbs.), so a little noise is worth the cleaning power this provides. And the battery charger has qualified for the Energy Star rating, because of its energy efficiency.
The DC59 Animal comes with a docking station that can be easily attached to a wall to hold the machine and the attachments. A crevice tool, a smaller head (for steps, etc.) and a mini motorized tool for upholsteries along with the DC59 are all included in the box.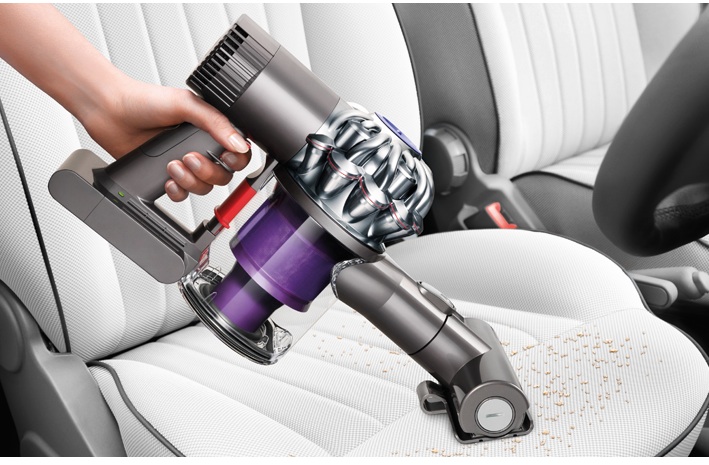 The design of this machine is weighted and balanced so it is just as easy to hold down on the floor and up when reaching ceilings and high areas. I personally love that this is easy to use on ceilings so spiders and other bugs – yuck – they love to walk on ceilings making them difficult to get – can be easily reached with this machine. Finally there is a way to reach them without squishing them on the ceiling or top of the wall. I know to some readers this isn't a big deal, but to those of us who hate smashing bugs, this is a great feature. The attachments just click onto the machine.
The Dyson DC59 also comes with a 2-year parts and labor warranty. Remember to register your machine when you get it.
How else can I describe this really remarkable cordless vacuum? It is kind of space age looking and the main color is kind of purplish (which is not my favorite) with dark grey handle. However even with this color, the DC59 has now become my favorite cordless handheld vacuum. And yes, I can honestly recommend it to all my readers without hesitation. The performance lives up to all of Dyson's hype.
This floor-to-ceiling machine does the job.
The DC59 was just released February 1, 2014 so you know it has the latest technology. The list price is $499.99.
About the Author
Francine Brokaw has been covering all aspects of the entertainment business for 20 years. She also writes about technology and has been a travel writer for the past 12 years. She has been published in national and international newspapers and magazines as well as Internet websites. She has written her own book, Beyond the Red Carpet: The World of Entertainment Journalists, from Sourced Media Books.
Follow her on Twitter
Like her on Facebook