Match the Baby Puzzles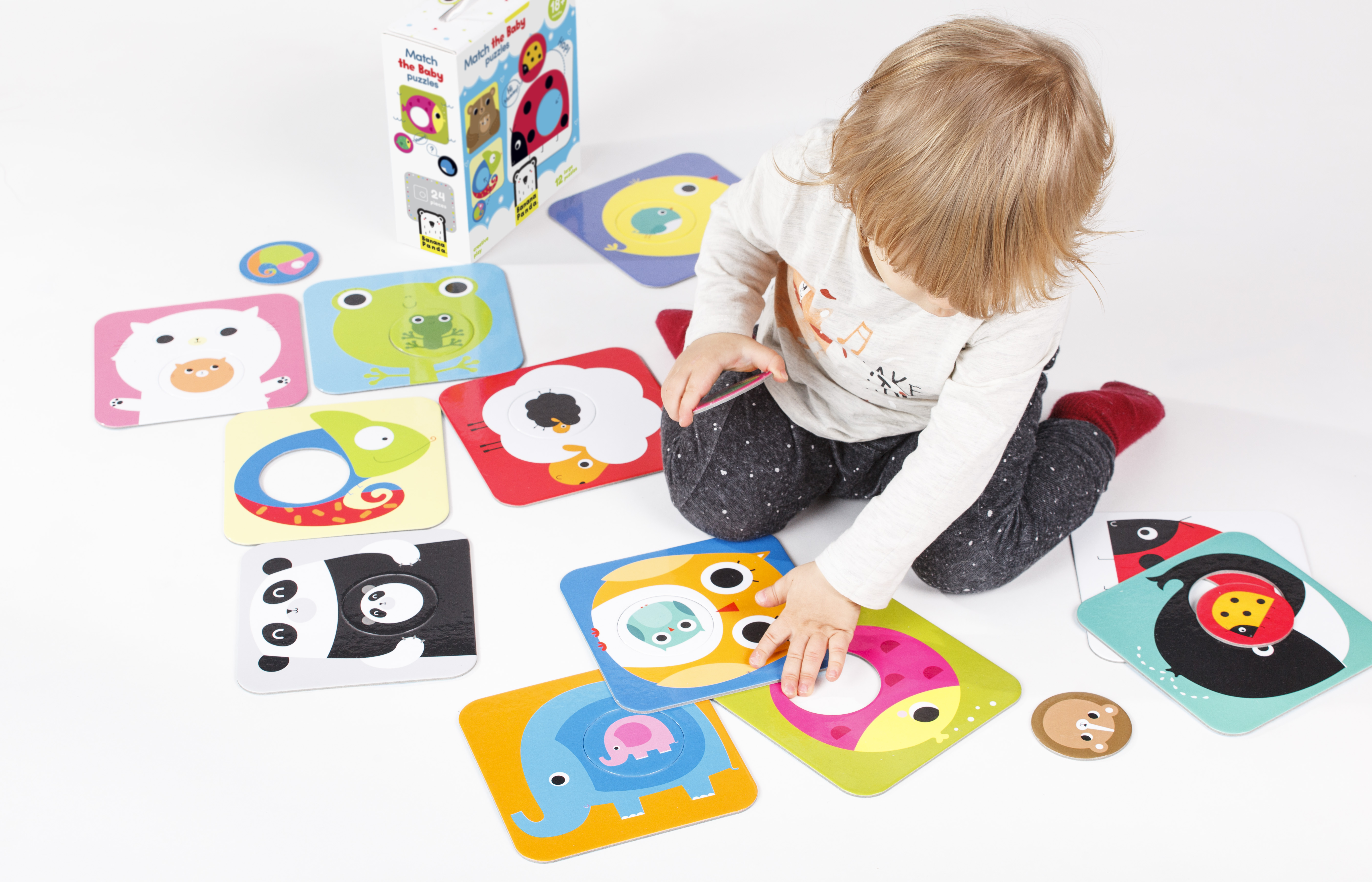 This 24-piece set serves as a first puzzle and a sorting toy. It encourages toddlers to create and discover while playing with round shapes. Children are free to experiment and mix unique parent-baby pairs, as the set promotes the natural dynamic of learning instead of pushing kids into self-correcting schemes.
A simple idea for learning and playing. Children can either match 12 unique parent and baby pairs or mix the puzzles to learn about animals. With every match, baby achieves a small success! Sturdy puzzles made of thick cardboard help train hand-eye coordination, concentration and logical thinking. The simple graphic design uses bright colors loved by toddlers. The product is registered in the EU as a protected design. Match the Baby Puzzles was immediately acclaimed by specialty stores across the U. S.
Available at:Amazon – company's vendor account: http://a.co/d/cxsD5Qa Specialty Brick-and-Mortar