Teachers: There is No Such Thing as As a Hot Coffee & Other Teacher Truths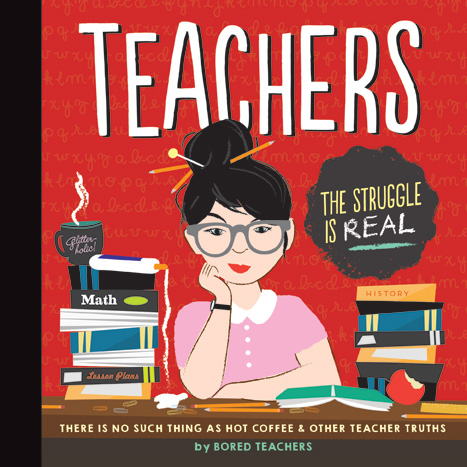 Is it Friday yet? Get ready to go behind the desk with this insider's look at a year in the life of an everyday educator. Written for teachers by teachers, this hilarious snapshot into the lives of the overworked and underpaid will have you laughing so loud, you'll worry it might get confiscated.
Hear! The same question be asked over and over again.
Feel! The strange allure of the laminator!
See! Paper Mountain as it grows before your bloodshot eyes!
Full of administrative frustration, madcap humor; and heartfelt love for the most underappreciated profession of them all, Teachers is the perfect gift for that special someone who spends all day with your kids.
Where to Purchase:
US: Amazon.com – Barnes & Noble – IndieBound – Indigo
UK: Amazon.co.uk – Waterstones – Book Depository – Books Etc.
AU: Booktopia