A Valentine from Curious George
Category:
Television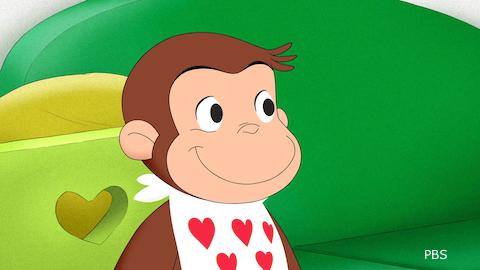 Curious George has a new Valentine's Day Episode on PBS Kids. It's filled with songs and a lot of love.
When George decides to make Valentine's cards for all his friends, he realizes he needs to make them in a hurry. But how can he make cards for everyone? He has a lot of friends.
Figuring out how to create all the cards shows just how clever this little guy is. First he decides to make a heart stamp because stamping is faster than drawing. Isn't it?
After figuring out how to create a heart from all his different shapes, he then has to figure out how to stamp them on all the cards. Of course he doesn't do it the usual way – by hand. This little guy wants to mass-produce his cards. And figuring out how to do this requires ingenuity, which, of course, George has.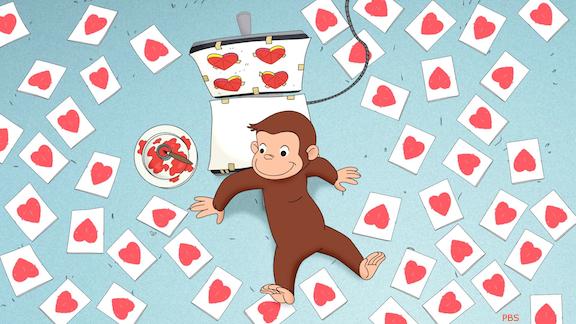 This is a fun episode that shows how much love George and the Man share, and how much love George has for his friends.
Curious George continues to focus on teaching preschoolers about science, technology, engineering, and math (STEM) concepts, as well as use of the five senses (smell, taste, hearing, touch, and sight). Curious George airs weekdays on PBS KIDS.
Happy Valentine's Day George premiers Monday, February 9, 2015. Happy Valentine's Day from Curious George!
About the Author
Francine Brokaw has been covering all aspects of the entertainment business for 20 years. She also writes about technology and has been a travel writer for the past 12 years. She has been published in national and international newspapers and magazines as well as internet websites. She has written her own book, Beyond the Red Carpet The World of Entertainment Journalists, from Sourced Media Books.
Follow her on Twitter
Like her on Facebook