'Finding Neverland' the Musical
Category:
Activities, Performances, & Events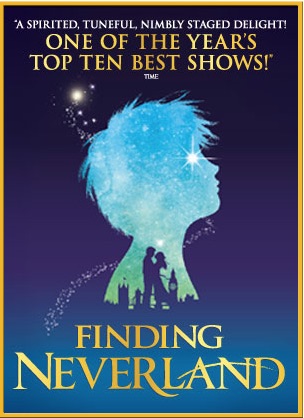 Opening at the historic Hollywood Pantages Theater, Finding Neverland was cheered by the audience of all ages. It was amazing to see all the children in the audience for this musical comedy. While it deals with some very adult situations, the focus is on J.M. Barry and his imagination as he goes from a frustrated playwright to the author of the timeless story of Peter Pan.
The 2004 feature film Finding Neverland starred Johnny Depp and Kate Winslet as J.M. Barrie and Sylvia Llewelyn Davies. This musical comedy is much more entertaining than that film, however they both show how Sylvia and her sons helped Barrie free his imagination and create some of the most memorable characters, including Peter Pan, Tinker Bell, Captain Hook, and of course the ticking alligator.
The play is filled with songs that help the story of Barrie's relationships with the theater, Sylvia, the boys, and his imagination take off. The cast is spot on as they portray this story that has inspired kids of all ages to embrace their inner child and let themselves play and enjoy life.
When one character says children are like soufflés – they're basically useless until they're raised, that sets the tone for what the adults think about the boys. However Barrie sees something different. He sees the fun they have out of everyday objects and he sees that imagination is what gives them their fun. So he tears up his old screenplay, which was pretty much like all his previous endeavors, and starts to write about all the characters he and the boys invent. The final product is Peter Pan and the story of the Darlings and Neverland.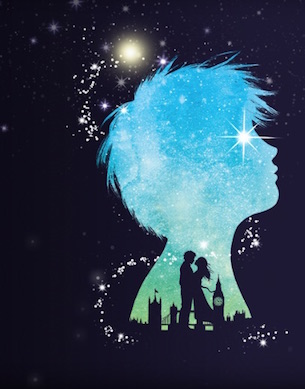 By letting their imaginations soar, the adult characters are soon swept up in this new play and the final result is that everyone realizes entertainment doesn't have to be serious. It is imagination at its highest level.
This is definitely a fun play to bring your kids (ages 7 and up) to experience. As mentioned earlier, there were plenty of youngsters in the opening night audience, and they all left with smiles on their faces.
With amazing visuals on the stage, wonderful songs, a great cast, funny lines, and the idea that we can all hold onto our inner child and, as Peter says, "never grow up," Finding Neverland is a joyous and entertaining musical. It's playing at the Pantages Theater from February 21 – March 12, 2017. To check where the production will be playing in the future, go to http://findingneverlandthemusical.com/tour/.
And if you believe in fairies, be prepared to clap your hands!
About the Reviewer
Francine Brokaw writes about products, travel, and entertainment. She has been published in national and international newspapers and magazines as well as Internet websites. She has written her own book, Beyond the Red Carpet The World of Entertainment Journalists, from Sourced Media Books.
Follow her on Twitter