Dyson Supersonic Hair Dryer – Product Review
| | |
| --- | --- |
| Price: | $399.99 |
| Website: | Dyson |
| Year: | 2017 |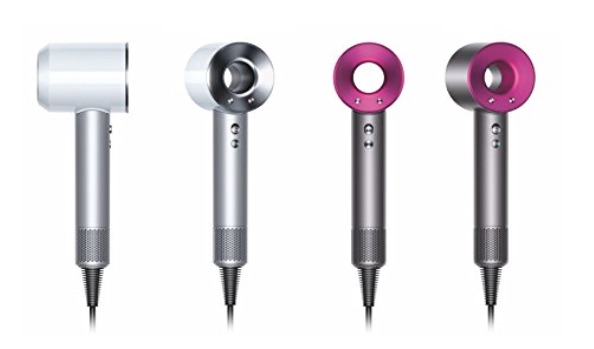 The new Dyson Supersonic Hair Dryer is nothing short of amazing. What could possibly be different about a new hair dryer? Plenty.
First of all, it looks completely different than any other handheld hairdryer. It uses the Dyson microprocessor technology and took their engineers four years to perfect. Without going into all the techno mumbo jumbo, let's just look at it from a consumer point of view.
The unit is lightweight and easy to hold. It feels much sturdier than the plastic dryers on the market. It feels like a professional dryer. (By the way, they do make a professional edition for salons.)
There is no mesh on the end to clog up and require cleaning. No more taking tweezers to clean out the clogged filter on the back of the dryer. This is possible because the dryer uses the Dyson air multiplier technology that they use on their fans.
The dryer is much quieter than any other hairdryer I have ever tried. For the first time I could hear the phone ring while I was drying my hair.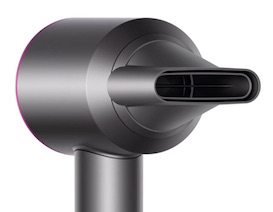 The attachments are magnetic which make them easy to put on and remove. Included with the dryer are a styling concentrator nozzle, a smoothing nozzle, a diffuser, a non- slip mat on which to place the dryer, and a small storage hanger. The diffuser is perfect for keeping curls in tact. The styling nozzle is what most hairdryers come with. The smoothing nozzle is unique. It really does eliminate the frizz with no tugging or pulling hair straight while drying, which is what most people have to do to tame frizzy, wild hair.
There are plenty of settings to use for every kind of hair, plus a cool button. If you haven't used the cool button on your dryer or don't have one, they are quite useful when styling your hair. Cooling actually sets the hair better, just like washing your face. We have been told to wash with warm water and rinse with cold to close the pores. This is also something that works with hair.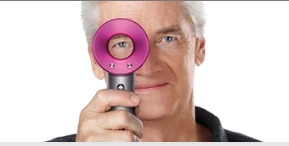 Dyson technicians have created a temperature control inside the unit that measures the exit temperature of the air 20 times every second. It's evident that a lot of research has gone into making this hair dryer.
The final aspect of the unit is the speed in which it dries hair. It takes me half the time to dry my hair with this dryer. And with the smoothing nozzle I don't have to use my flat iron to take out the frizz.
Now, for the potential downside of this product. It retails for $399. Yes, that is a lot of money for a hair dryer, but it is the most amazing hair dryer I have ever used. I was sent a test unit for a complimentary two-week trial. It took me only two days to realize this is something I need to have. Returning it to the company after the two-week test period was over was a little sad however I have now purchased one for my very own – which I don't have to return!
The Dyson Supersonic Hair Dryer is available in two colors: Iron Gray with Fuchsia and White with Silver. The list price is $399.99. They also have a limited edition Iron Gray/Fuchsia with a leather case for an additional $50.
About the Reviewer
Francine Brokaw writes about products, travel, and entertainment. She has been published in national and international newspapers and magazines as well as Internet websites. She has written her own book, Beyond the Red Carpet The World of Entertainment Journalists, from Sourced Media Books.
Follow her on Twitter