James and Scott Caan: Father and Son Score Accolades in TV and Film
Category:
Television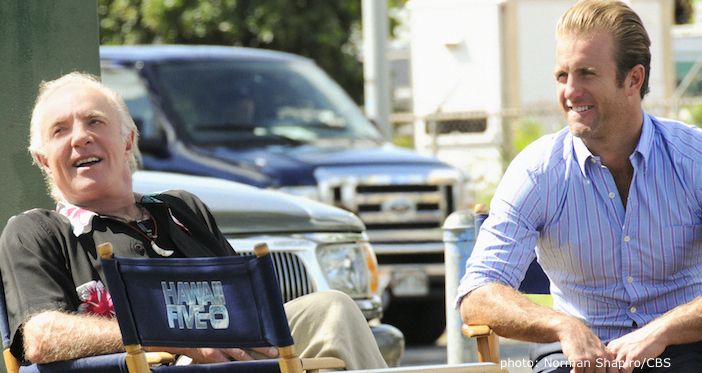 James and Scott Caan share a common bond in the acting arena, however the career paths of this father and son rarely cross.
James Caan, A Name Actor
The elder Caan, born in the Bronx to Jewish immigrant parents from Germany, began his acting career on off-Broadway after winning a scholarship to study under acting coach Wynn Handman. At the age of 23, he appeared as a soldier (uncredited) in the indie project Irma la Douce.                              Though he was born into a non-acting family, with his father being a meat cutter and butcher, Caan's star began to rise with his Emmy-nominated performance in the 1971 hit Brian's Song (in which he played Chicago Bears' Brian Piccolo) and the 1972 classic The Godfather (for which he received an Oscar nod for Best Supporting Actor). Off camera, Caan's achievements are equally impressive with the earning of a black belt in karate.
Like Father, Like Son
Younger Caan, Scott, obviously grew up in an acting family in Los Angeles. But life in the shadow of a famous father was not a happy place for Scott to be. "To say our relationship wasn't dysfunctional would be a lie," Scott told "People" magazine in a 2010 interview. Besides his father's prominent position in the biz, his mother Sheila was an actress in her own right. But the acting bug bite was far from Scott's first love. He chose, instead, to seek a career in hip-hop. Together with a friend, he signed a contract with Tommy Boy Records under the name of The Whooliganz. But fame and fortune as a singer was not in the cards for Scott, who finally allowed the acting bug to bite at the tender age of 17 when he appeared in a slew of independent projects before choosing to study acting at the Los Angeles Playhouse. Scott's breakthrough performance was perhaps the role of Turk Malloy in Ocean's Eleven, Ocean's Twelve and Ocean's Thirteen. The directing bug also bit this young actor. Scott's first project in that arena was Dallas 362, which he also wrote. He's a published playwright with "No Way Around But Through" and "Two Wrongs" to his credit. And, he's a published photographer with the publishing of SCOTT CAAN PHOTOGRAPHS (VOL. 1). Though film projects have been successful for the younger Caan, he's perhaps made his biggest mark to date in television. Already known for his recurring role in Entourage, in 2010, Scott accepted a starring role in Hawaii Five-0 (on which his father joined him for an episode in 2012).
Both senior and junior Caan appear to have put their differences behind them as they support each other in equally diverse roles in varied performances. It's unfair at this point to speculate as to whether Scott's career will ultimately receive the accolades of the elder Caan, who Scott referred to in the 2010 "People" interview as "the greatest actor of all time." That's something for which audiences will simply have to wait and see. Stay tuned…
About the Author
Cheryl Hollar is a freelance writer for various online TV and film magazines. Besides freelance writing, Cheryl holds a certificate in Writing for TV from UCLA's Writers Extension Program. She has a background in entertainment public relations.