Kidnapping Mr. Heineken
Category:
Movies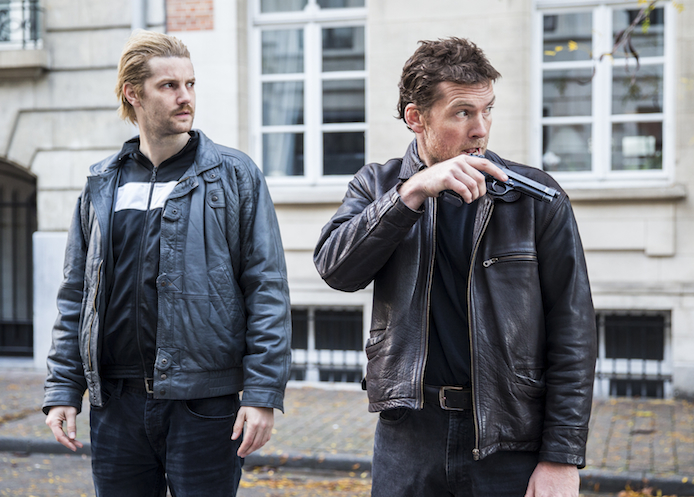 When you hear the name Heineken you probably think of beer. The company, started by Dutch brewery magnate Freddy Heineken, produces a popular beer around the world. However there is much more to the story of Freddy Heineken than the brewery he built. In the 1980s Heineken was kidnapped along with his chauffeur in what has been called "the most notorious kidnapping of the 20th Century." Kidnapping Mr. Heineken tells the story of this crime from the view of the kidnappers.
The 1983 kidnapping of Heineken and his chauffeur brought about the biggest ransom of the time. Crime journalist Peter R. deVries studied and wrote about this incident, and now viewers can see it play out on screen.
Anthony Hopkins stars as Freddy Heineken, however since he was the captive, his part is very limited. The kidnappers, played by Jim Sturgess, Sam Worthington, Ryan Kwanten, Mark van Eewen, and Tom Cocquerel, carry the film. These guys were ordinary men. They were not criminals. They were working men who came on tough time during the financial woes of the decade. They just happened to plan one of the most ingenious kidnapping plots of the 20th Century – that of Dutch mogul Freddy Heineken. And they got away with it. Well, up to a point.
What makes this story interesting is the fact that it is based on actual events. If you didn't know there actually was a Freddy Heineken and that this event really did happen, you would probably think it was a story concocted by filmmakers. But it did happen.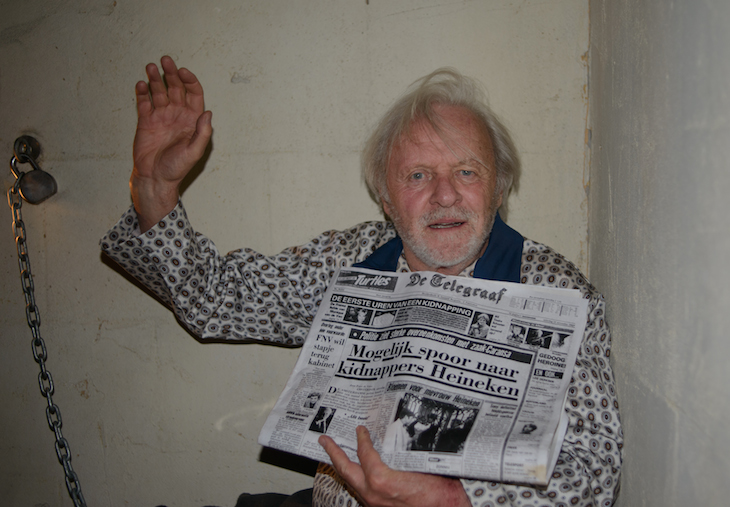 Because the five friends were not criminals at heart and all they wanted was money, they took extra care not to harm their victims. As a matter of fact, Heineken and his chauffeur were treated fairly well, considering they were imprisoned. The kidnappers, Cor Van Hout, Han Boelaard, Willem Holledeer, Martin Erkamps, and Frans Meijer, were friends who happened to concoct a scheme that captivated a nation and garnered the biggest ransom in history, up to that time.
"We always found it ironic sad that these guys were such good friends, and by the end of this adventure or misadventure, the five of them were never in a room together after they split up the ransom. It destroyed everything between them," said filmmaker Michael A. Simpson.
The kidnappers were really lucky. They were kind of bumbling but yet they managed to pull off the kidnapping. However, while they waited for the ransom to be paid, the tension rose and they began turning on each other. Could they keep it together to follow through with the plan, each take their payoff, and get away to live decent lives? Perhaps their emotions were what worked against them.
Kidnapping Mr. Heineken was filmed on location in Brussels, Antwerp, Amsterdam, and New Orleans. It's curious story and study of human emotions and psyches. Unfortunately, Sir Anthony Hopkins' role is very limited.
Kidnapping Mr. Heineken is rated R for language throughout. It's not an edge-of-your-seat movie, but it is interesting due to the fact that it actually happened.
About the Author
Francine Brokaw has been covering all aspects of the entertainment business for 20 years. She also writes about technology and has been a travel writer for the past 12 years. She has been published in national and international newspapers and magazines as well as internet websites. She has written her own book, Beyond the Red Carpet The World of Entertainment Journalists, from Sourced Media Books.
Follow her on Twitter
Like her on Facebook