Noah's Ark on UP TV
Category:
Television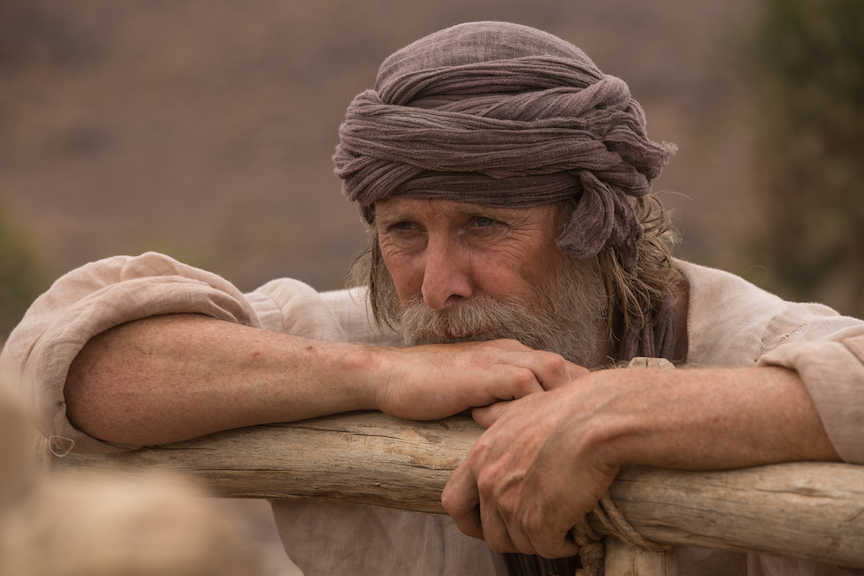 This retelling of the Bible story of Noah and the Ark has a different spin. It's more of a story of family than any other version. It's the story of love, faith, and the meaning of family. Noah's Ark stars David Threlfall as Noah and Joanne Whalley as his wife Emmie.
When you think about watching another movie about Noah and his Ark, you probably think "why?" After all, it's been done over and over again. It's a "popular" Biblical story and one everyone knows. Well, most people anyway. But this version is different. The focus is more on Noah's family and his faith than the actual building of the ark and the flood that cleansed the world.
Threlfall is a kind, loveable Noah. He's filled with love, humor, and faith in God. The combination of Threlfall and Whalley is sweet. They portray a loving couple who put family above everything. So when a messenger of God tells Noah that he needs to build an ark because a flood is coming that will cleanse the world of all the corruption and hatred, Noah knows in his heart that is what he must do, even if everyone in the town feels he is crazy.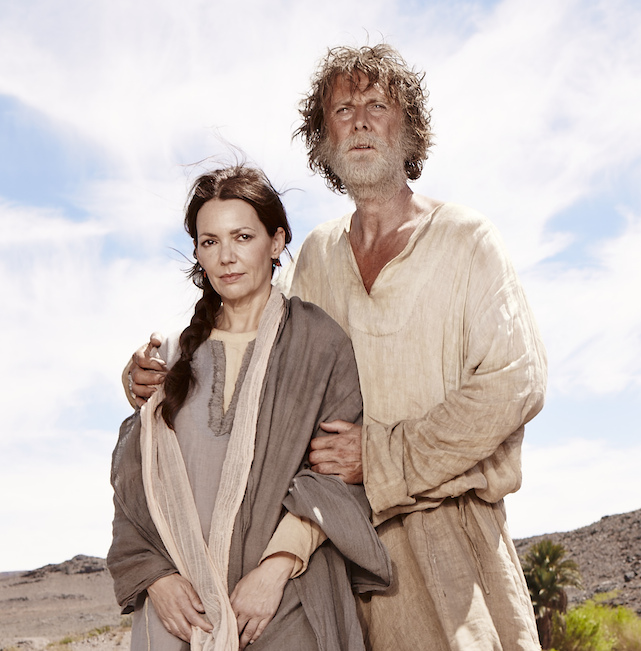 Faith in her husband is the only thing Emmie needs to work alongside Noah. However their four sons and their wives are not convinced. They continue to work the farm while their parents toil in the hot desert building a humongous ark. It is only when they realize that love for and faith in their father is more important than anything that they join their parents building the ark.
David Threlfall said, "The story jumped off the page at me from the first reading. It's not just a family saga but the first family saga. It takes its inspiration from many faiths and speaks of values which should be shared across all cultures. It was something I immediately wanted to be part of."
The portrayals of the Biblical characters are what make this movie enjoyable to watch, since, let's face it, we've seen this story countless times before. The love and kindness of Noah touches your heart and the love his wife has for him, even in the face of humiliation, is the love of a lifetime. This is definitely a loving, endearing couple and this Noah is the most down-to-earth, loving Noah I've seen.
Filmed in Morocco, the backdrop of the harsh desert puts viewers right into the story. This is a story that lends itself to today's world as much as it did to the time of Noah. God wanted to cleanse the world of those who were evil. Has humanity learned a lesson from Noah's Ark? Apparently not. But from now on when you see a rainbow, perhaps you will look at the world differently after seeing this movie.
Noah's Ark is a wonderful film for the entire family. It premiers Sunday, March 22, 2015 on UP TV.
About the Author
Francine Brokaw has been covering all aspects of the entertainment business for 20 years. She also writes about technology and has been a travel writer for the past 12 years. She has been published in national and international newspapers and magazines as well as internet websites. She has written her own book, Beyond the Red Carpet The World of Entertainment Journalists, from Sourced Media Books.
Follow her on Twitter
Like her on Facebook