Riff Rockit If I Could Fly CD GIVEAWAY
Category:
Giveaways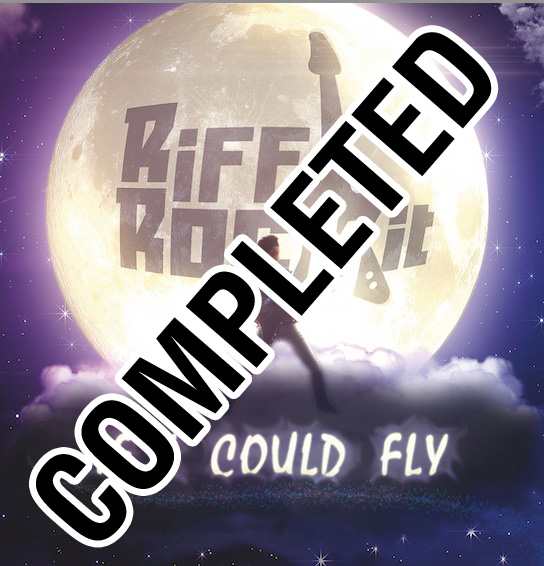 In the world of Riff Rockit, one goal is to inspire kids to learn to play instruments in order to experience firsthand the thrill of music performance. In the soundscape of If I Could Fly, Riff wanted the guitar placed front and center, so naturally his guitar player had to be the top of the crop. This CD is made for ages 3-9.
Explains Riff Rockit, "I grew up in an age when playing guitar was seen as 'cool,' and boys and girls alike had their favorite guitarists. In today's music world, it feels like most of the attention is on the singer/dancer/entertainer, and guitar players have been obliged to take something of a back seat.  I hope that families enjoy these songs and that If I Could Fly inspires kids from an early age to want to play guitar and sing."
Indie musician Evan Michael is Riff Rockit. Evan is a leukemia survivor with a great desire to help those suffering from blood cancers. All proceeds from If I Could Fly will be donated to BeTheMatch.org, an organization whose mission is to deliver cures for blood cancers.
Free downloads of all of Riff Rockit's albums and DVDs are available, with a request for voluntary donations, at http://riffrockitcharities.com, a website dedicated to contributions to BeTheMatch.org.
We have several CDs for our lucky readers. To be eligible to win a copy of If I Could Fly, email us at [email protected] with "If I Could Fly Giveaway" in the title. Please supply your name, address, phone number and email address (so we can let you know if you are a winner).
The deadline for this giveaway is September 19, 2014.
About the Author
Francine Brokaw has been covering all aspects of the entertainment business for 20 years. She also writes about technology and has been a travel writer for the past 12 years. She has been published in national and international newspapers and magazines as well as internet websites. She has written her own book, Beyond the Red Carpet The World of Entertainment Journalists, from Sourced Media Books.
Follow her on Twitter
Like her on Facebook