SpringHill Suites Marriott Oceanside is a Great Getaway
Category:
Travel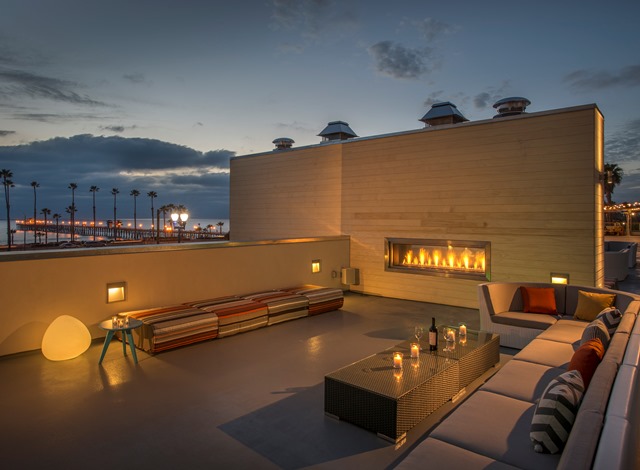 Between Los Angeles and San Diego is the charming city of Oceanside. It is a great getaway for all Southern Californians, and is a fun destination for others looking for a small beach community. The SpringHill Suites Marriott Oceanside opened in February 2014 and in only nine months has been awarded a LEED (Leadership in Energy and Environmental Design) Silver certification. "We are thrilled to receive our official designation as a LEED certified Silver hotel," said General Manager Kathleen Maola. "We are proud of our commitment to sustainable practices and realize that this is just one step in an on-going drive to lessen our environmental footprint."
SpringHill Suites is perfectly located close to shopping, restaurants, entertainment, museums, and is just across the street from the beach. The atmosphere is casual and airy. Just walking into the lobby I got a feeling of spaciousness and calmness.
The all-suites hotel has 149 large rooms with a separated lounge/working area and the sleeping area. It makes the room feel large and welcoming. They are equipped with safes, a microwave, and a refrigerator, and the lobby Market is open 24 hours a day so if you get hungry in the middle of the night, just pop down (even in your jammies) and purchase something cold or ready-to-heat.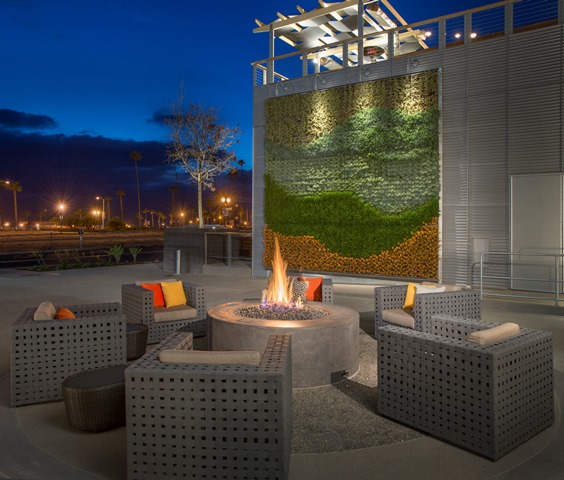 The first thing we did after checking in was check out the pool, which is located on the top floor with views of the town and the ocean. There is also an outside Jacuzzi and an indoor gym. The pool is clean and the lounge chairs are comfy. The only suggestion I can make is to heat the pool a little warmer. Otherwise, it is a wonderful and relaxing way to spend some quality outside time. And, if you want, the beach is just a short walk away.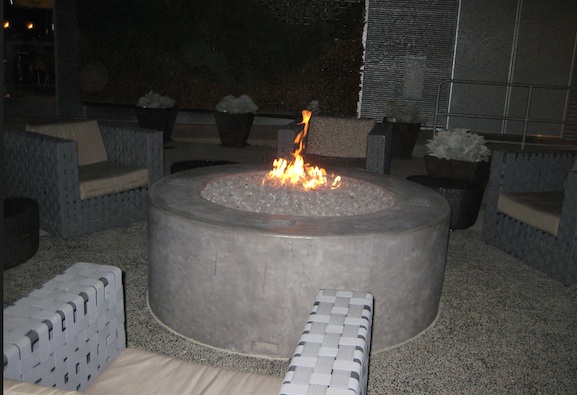 My pet peeve when I travel is feeling closed in. That is impossible at the SpringHill Suites Oceanside. It is open and inviting. My favorite areas are the lounge areas, both inside and out. There are comfy sitting areas around a fire pit, and cozy areas by a fire. With spacious lounging areas on both the first and second floors, as well as the pool area, there are plenty of places to sit, relax, and unwind from the pressures of life and the city.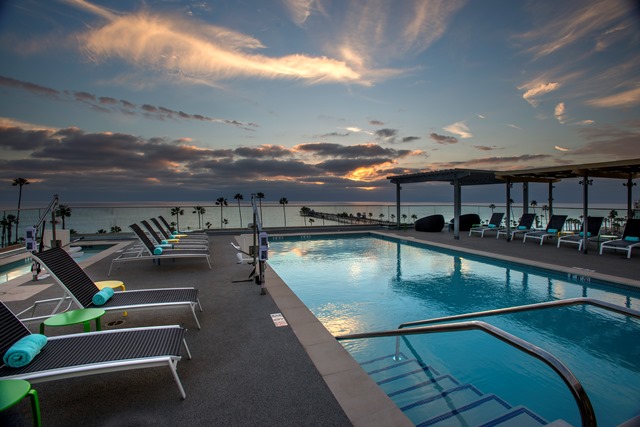 Oceanside has 3.5 miles of beach and boasts "year-round perfect weather," however nights can get chilly. That's the time to take advantage of the fireside lounge areas at the hotel. The city is also known for surfing, a fact visitors cannot miss when they walk through the town. There are plenty of surf shops. Due to its proximity to Camp Pendleton, there are also plenty of military shops. If you want anything patriotic, this is the place to find it.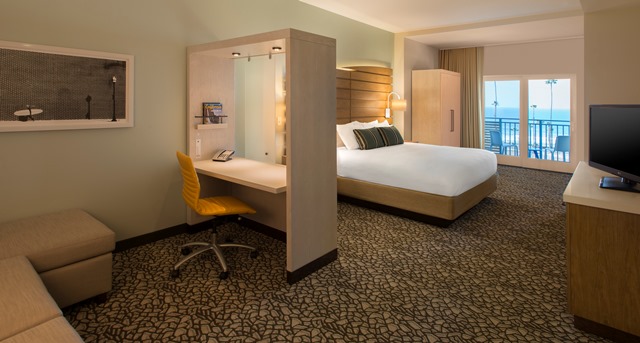 SpringHill Suites Marriott Oceanside is a place I would consider again for a quick getaway. And, with the Oceanside transit station just steps away from the hotel, Amtrak, Metrolink, and The San Diego Coaster (servicing San Diego County) can bring you there, if you don't want to drive. A free buffet breakfast, as well as high-speed Internet is included in your stay here. Smoking and pets are not allowed, which is a plus for those of us with allergies.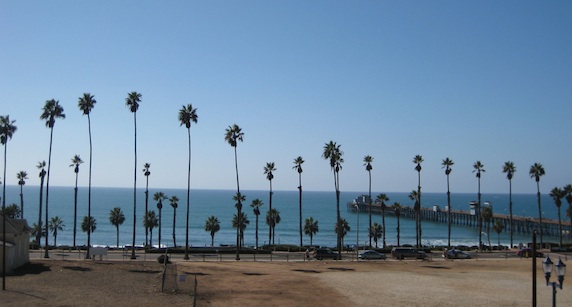 Simply put, SpringHill Suites Oceanside is a comfortable, spacious, and enjoyable place to hang your hat when you want a beach escape.
For more information, check out their website
http://www.marriott.com/hotels/travel/sanod-springhill-suites-san-diego-oceanside-downtown/
Click here to read about a restaurant option in Oceanside.
About the Author
Francine Brokaw has been covering all aspects of the entertainment business for 20 years. She also writes about technology and has been a travel writer for the past 12 years. She has been published in national and international newspapers and magazines as well as internet websites. She has written her own book, Beyond the Red Carpet The World of Entertainment Journalists, from Sourced Media Books.
Follow her on Twitter
Like her on Facebook