'The Boxcar Children: Surprise Island' DVD GIVEAWAY
Category:
Giveaways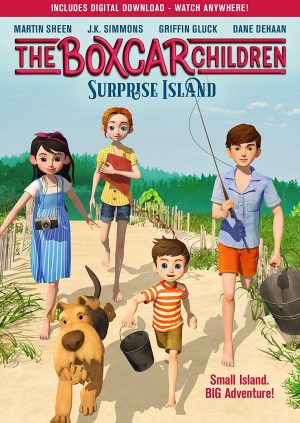 THE BOXCAR CHILDREN – SURPRISE ISLAND follows the adventures of the orphaned Boxcar Children as they spend an entire summer living on their Grandfather's small, nearly uninhabited island. There they meet Joe, who is friendly and helpful, and inexplicably living on their island. Does their new friend have a secret?
We have some DVDs to GIVEAWAY. To be eligible to win a copy of The Boxcar Children: Surprise Island, email us at [email protected] with "Boxcar Children Giveaway" in the title. Please supply your name, address, phone number and email address (so we can let you know if you are a winner).
The deadline for this giveaway is August 10, 2018.