'The Owners'
Category:
Movies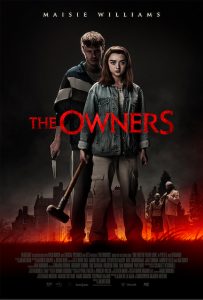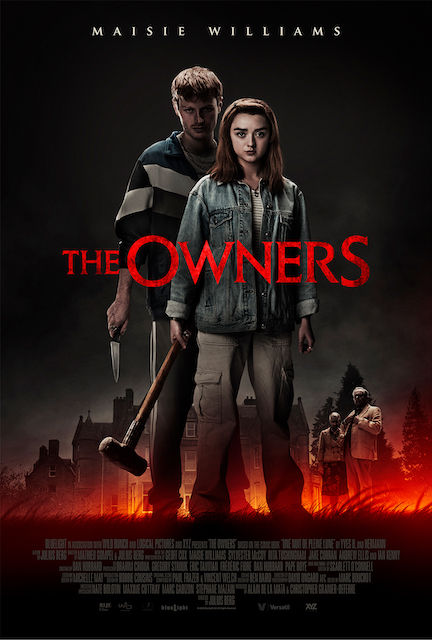 The Owners is a nightmarish story about a group of friends who break into house to steal a boatload of money. With a very small cast of seven, this story unfolds over the course of a day.
Terry (Andrew Ellis) has learned that there is a safe in the house of Dr. Hugging (Sylvester McCoy) and his wife Ellen (Rita Tushingham). He tells his friend Nathan (Ian Kenny) who then informs his friend Gaz (Jake Curran). Together they devise a plan to break into the house when the doctor and his wife are away. Their intent is to break into the safe and steal a large amount of money. With this huge house, the elderly couple must have stashed away big bucks. But when they get into the house they discover they cannot open the safe.
Their next plan is to wait until Dr. and Mrs. Huggins return and make them open the safe. Nathan's girlfriend Mary (Maisie Williams) reluctantly joins the guys in the house. Now they just sit and wait.
When the couple comes home, they are immediately tied up and their lives are threatened if they do not reveal the combination to the safe. Things get out of hand and quite bloody. Soon the tables are turned and the thugs become the threatened ones.
This is definitely not a movie for the young. It is filled with violence and terror. The story involves some strange circumstances that come to light at the very end. While the couple never reveals the correct combination to the safe, it remains locked. Just exactly what are they keeping in there? It is obvious they are hiding a secret.
As the story continues things get dicey for all of them. Who will come out on top? Or rather, who will survive?
This horror/thriller is the kind of story we have seen in the past – the tables are turned on the intruders. It is now in theaters and on demand. The Owners is not rated.
About the Author
Francine Brokaw has been covering all aspects of the entertainment industry for over 25 years. She also writes about products and travel. She has been published in national and international newspapers and magazines as well as Internet websites. She has written her own book, Beyond the Red Carpet The World of Entertainment Journalists, from Sourced Media Books, is the entertainment correspondent for Good Day Orange County, and has her own TV show, Beyond the Red Carpet, on Village Television in Orange County.