The Secret Life of Marilyn Monroe on Lifetime
Category:
Television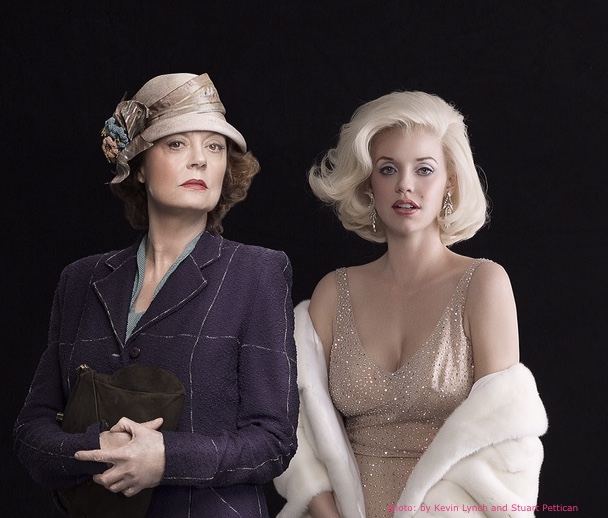 If you think you knew everything about Marilyn Monroe, think again. The Secret Life of Marilyn Monroe is a two-part original movie based on the New York Times bestseller of the same name by author J. Randy Taraborelli. Taraborelli has written previous biographies of Grace Kelly, Diana Ross, Frank Sinatra, and Elizabeth Taylor. While not every part of the book is included in this movie, there are new revelations in the film that Monroe fans will savor.
The two-part movie event focuses on Monroe in her early years and her rise to fame. The central theme running through this film is the unhappiness and emotional torment suffered by Norma Jeane (aka Marilyn Monroe) and her love and devotion for her mentally disturbed mother, as well as her own emotional demons.
Kelli Garner does a wonderful job portraying the troubled woman who was determined to make it to the top of her profession, relying heavily on drugs and booze to help her get through the ups and downs.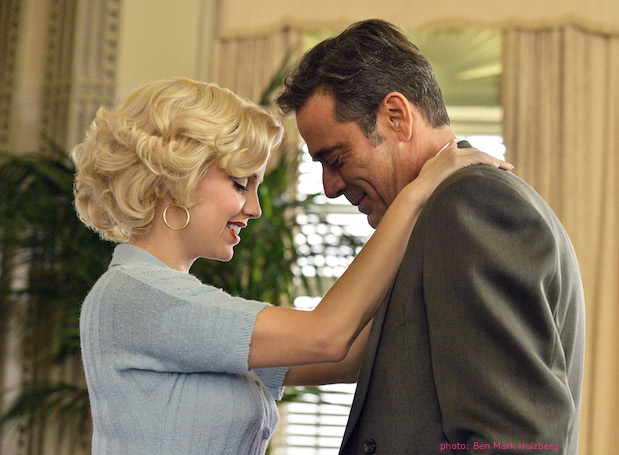 Susan Sarandon deserves accolades for her performance of Monroe's mentally ill mother Gladys. Sarandon fills the part perfectly and delivers a performance that is interesting and moving.
Another central character in Monroe's life was her second husband Joe DiMaggio, played with heart by Jeffrey Dean Morgan. The love this man felt for Monroe is overwhelming, even though at times he was violent toward the woman to whom he was devoted.
And Emily Watson portrays the woman closest to Marilyn through the years when her own mother was locked away in sanitariums.
The film briefly delves into Marilyn's acting career while centering mainly on her personal relationships – with her first husband whom she married only to stay out of an orphanage, her first agent John Hyde, then her husbands DiMaggio and play-write Arthur Miller. Her obsession with President Kennedy is also something that took a major toll on the young actress, believing in her mind that Kennedy was going to divorce his wife Jackie to marry her.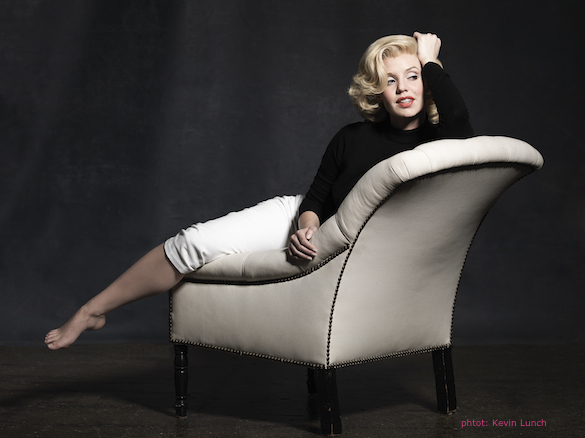 The film does not go into Marilyn's relationship with Frank Sinatra and his Rat Pack, other than to show the friendship between Patricia Lawford (Peter Lawford's wife and JFK's sister), nor does it go into her experiences on the set of her films. The story is more about the way her life evolved and how her own mental illness claimed her much the way it claimed her mother, although she was better at hiding it than was Gladys.
The Secret Life of Marilyn Monroe will give viewers food for thought. They will most likely feel empathy for her and her devotion to her mother. Yes, it is well known that she had personal demons, however they are further explained in this film. The public Marilyn Monroe and the private woman meshed at times, however her emotional attachments and dependences are more clearly defined in this exploration of the film icon. While the dark side of her mind was hidden from the public, it is revealed in full on the screen as Kelli Garner brings the woman to life in a way that has not been seen before.
Part One premiers Saturday, May 30, 2015. Part Two premiers the following night, May 31. Lifetime has produced a new and emotional look at Norma Jeane in The Secret Life of Marilyn Monroe.
About the Author
Francine Brokaw has been covering all aspects of the entertainment business for 20 years. She also writes about technology and has been a travel writer for the past 12 years. She has been published in national and international newspapers and magazines as well as internet websites. She has written her own book, Beyond the Red Carpet The World of Entertainment Journalists, from Sourced Media Books.
Follow her on Twitter
Like her on Facebook