This is America, Charlie Brown DVD GIVEAWAY
Category:
Giveaways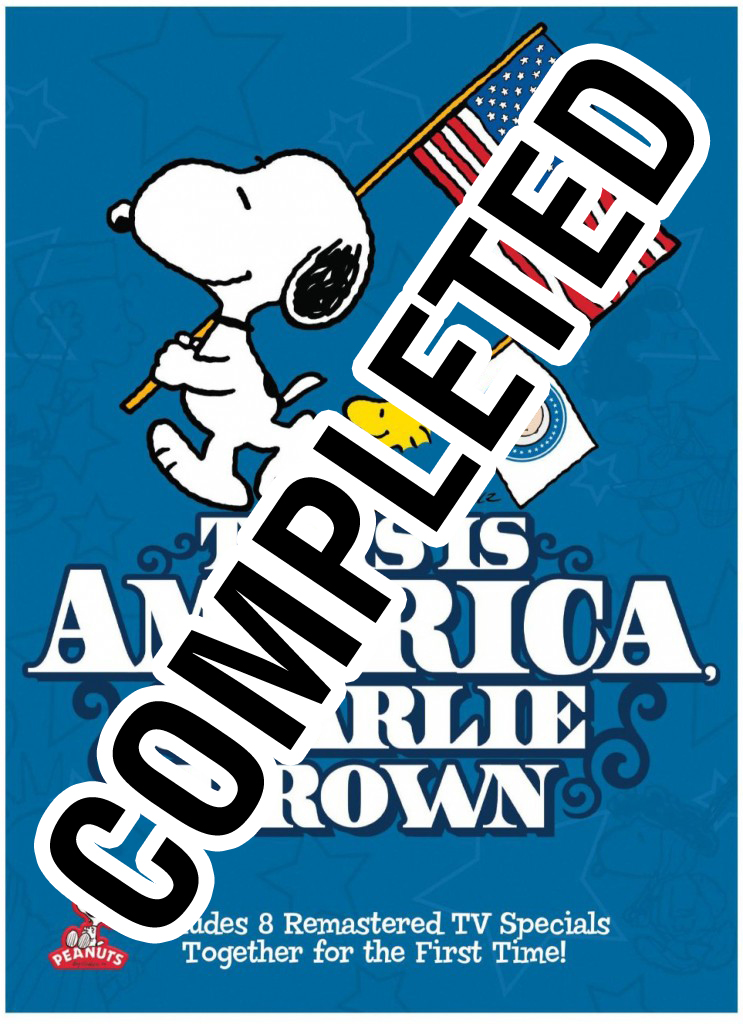 Join the loveable Peanuts gang as they celebrate America, from the Mayflower to outer space. This fun – and informative – two-disc set will inspire and entertain viewers of all ages.
Featured Specials:
* The Mayflower Voyagers – The Peanuts become pilgrims sailing to the New World aboard the Mayflower and endure the first hard winter on Plymouth Plantation.
* The Birth of the Constitution – Snoopy, Charlie Brown and the rest of the gang is present when the country's founding fathers discuss putting together the constitution.
* The Wright Brothers at Kitty Hawk – Linus and Charlie Brown witness the Wright brothers' first flight.
* The NASA Space Station – Linus dreams that he and the rest of the Peanuts gang travel into space.
* The Building of the Transcontinental Railroad – Charlie Brown discusses how the Union Pacific and Central Pacific railroads link to create the transcontinental railroad.
* The Great Inventors – Each member of the Peanuts gang reports on various American inventions. Linus discusses Alexander Graham Bell while Peppermint Patty and Marcie talk about Thomas Edison, and Charlie Brown writes a report on the invention of the automobile.
* The Smithsonian and the Presidency – Viewers experience meeting U.S. presidents as seen through the eyes of the Peanuts gang. Charlie Brown visits with Abraham Lincoln. The gang also meets Theodore Roosevelt and Franklin D. Roosevelt.
* The Music and Heroes of America – Snoopy wants to participate in Schroeder's report on music in America. Everyone in the gang plays a different musical instrument while we hear such classics as "Alexander's Ragtime Band" and "Yankee Doodle." This special plays homage to such celebrated composers as John Phillip Sousa, Irving Berlin, George Cohan, Scott Joplin and others. Also featured is Lucy's report on the heroes of America, which include Susan B. Anthony, Clara Barton, Helen Keller, Martin Luther King Jr. Jonas Salk and others.
This is America, Charlie Brown originally aired as an eight-part mini-series on CBS in 1988.
We have five (5) units to giveaway. To be eligible to win a copy of This is America, Charlie Brown, email us at [email protected] with "Charlie Brown" in the title. Please supply your name, address, phone number and email address (so we can let you know if you are a winner).
The deadline for this giveaway is June 13, 2014.