Tia Mowry-Hardrict Talks about Instant Mom
Category:
Television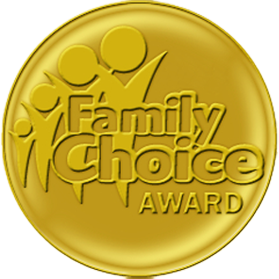 Tia Mowry-Hardrict is well known to many television viewers. She starred, along with her twin sister Tamera, on the hit series Sister, Sister. She also co-starred in the series The Game. Tia and her sister Tamera can be seen on their reality show Tia and Tamera, and together they have a company called needbrands.com. And now, Tia adds yet another show to her resume. She stars in the Nickelodeon Channel's sitcom Instant Mom.
At the summer Television Critics Association Press Tour, Tia spoke about her latest project. Instant Mom is about a young woman who marries a man (Michael Boatman) with three children. So, true to the title, Tia's character is an "instant mom." "I am so excited to be playing a mom. I am a real mom in real life. I have a 2 year old."
Tia's son appears on her reality show. He's only two, so he hasn't experienced the things her TV series children confront on the sitcom. "I'm really excited to see my son go through all of these cool experiences that these kids [on the show] go through."
Mowry-Hardrict explained to the gathered journalists about her beginnings in the business. "I decided that I wanted to act when I was probably around 10 years old," she said. "I was watching Star Search. And I was in Texas at the time with my mother. And I said, 'Mommy, I want to do that. That seems like a lot of fun.' And she said, 'Honey, you know we have to move to Hollywood to do that.'" So, as Tia explains it, her mother quit her job and moved them to Los Angeles where the family's careers in show business took off. "I was only in L.A. for three years before I landed Sister, Sister, which is very, very rare."
Instant Mom is filmed before a live audience, which is something that Tia enjoys. "What I like about doing live audience is you actually really see if the joke works or not right away. And that's what I really, really love about it. But also, [I love] the energy of having a live audience. It just makes you become so alive. It's so much fun. There's a different pace to it."
While on the Paramount lot filming this show, the same lot where Sister, Sister was filmed, Tia says a lot of memories from that show are coming back to her. "I'm really, really having a great time." As the actress talks about this show, she is animated and excited. It's clear she is deeply committed to making this series work. "I love the writing. I think it's fun. It's very witty. And I like the contemporary side to it."
Tia claimed, "Everybody can watch this show. The whole family can, no matter where you're from, what color you are, whatever. Everybody can just sit down, enjoy, and watch the show. It's so relatable. It really, really is."
Instant Mom is truly a family sitcom for all families. And Mowry-Hardrict is endearing as the young woman thrust into the role of stepmother trying to find the right balance between being a friend, role model, and parent to these three young children.
Instant Mom airs on Nickelodeon.
About the Author
Francine Brokaw has been covering all aspects of the entertainment business for 20 years. She also writes about technology and has been a travel writer for the past 12 years. She has been published in national and international newspapers and magazines as well as Internet websites. She has written her own book, Beyond the Red Carpet: The World of Entertainment Journalists, from Sourced Media Books.
Follow her on Twitter
Like her on Facebook