Spot from 'The Good Dinosaur'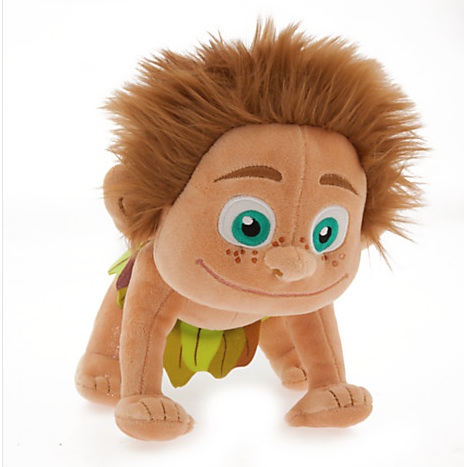 The Good Dinosaur is Disney's Thanksgiving 2015 movie release. While Arlo is the dinosaur, his best friend is a little boy named Spot. The 9" plush Spot is definitely a cuddly little fellow that is going to be welcomed in any home.
The Spot plush is an inexpensive way to bring home the fun of this little guy and the movie that will undoubtedly win the hearts of kids and adults. The first thing anyone who sees the film and this sweet little plush will notice is his unkempt hair. The shaggy faux fur hair on this plush is extra soft. His facial features are embroidered so they won't come off when pulled by little hands.
Spot wears an attached faux leaf loincloth over his bright green undies. His freckled face, wide grin, and emerald green eyes make him a beloved little boy.
This soft, cuddly little guy is most likely going to be sleeping with little kids this winter. He is downright adorable and puts a smile on anyone who sees him. Who could resist this angelic, fun-loving and innocent face? His smile is enough to warm anyone's heart and make any kid feel better when he or she is having a bad day.
Check out the Spot plush and other The Good Dinosaur toys at the Disney Store and DisneyStore.com.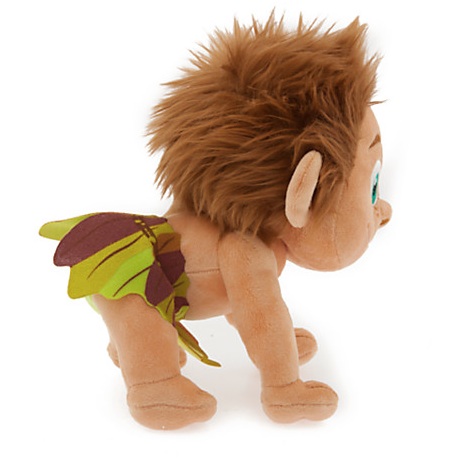 About the Author
Francine Brokaw has been covering all aspects of the entertainment business for 20 years. She also writes about products and technology and has been a travel writer for the past 12 years. She has been published in national and international newspapers and magazines as well as internet websites. She has written her own book, Beyond the Red Carpet The World of Entertainment Journalists, from Sourced Media Books.
Follow her on Twitter