Disney Deluxe Mini Animators' Collection Box Set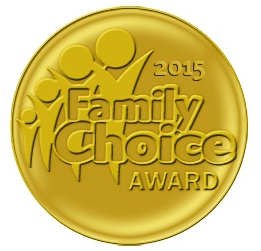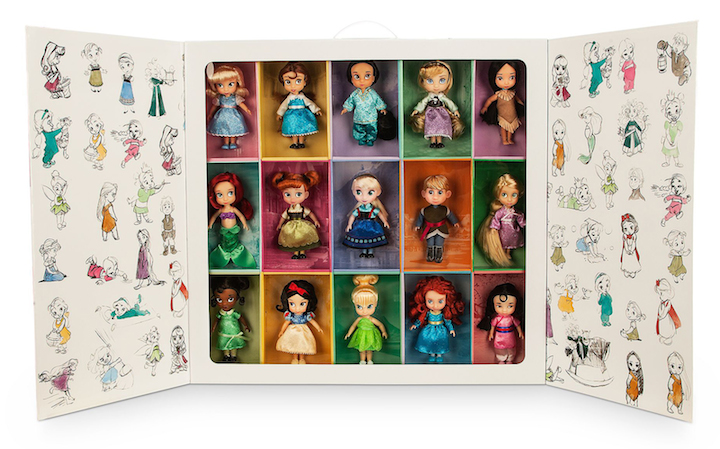 WOW. The new Disney Animators' Collection Box Set is an amazing product. Anyone who loves the Disney princesses (and Tinker Bell and Kristoff) and the animators' collection dolls will love this set of 15 mini dolls.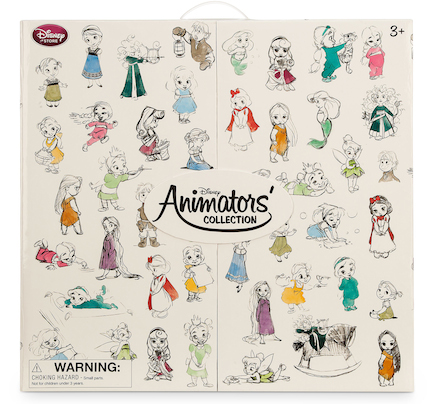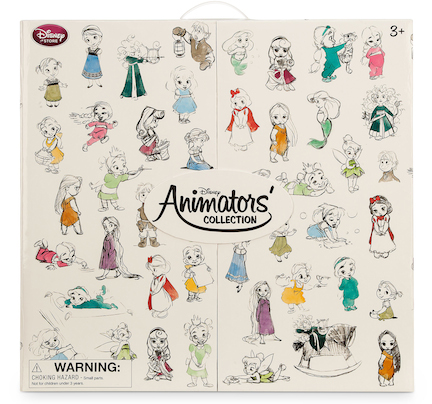 The presentation alone is enough to put any little girl into Disney doll heaven. The front of the box as well as the inside panels are covered with drawings of the young Disney characters and closes with a magnet to keep everyone safe and secure. There is a handle on top to make it easy to transport for a play date, to grandma's house, or simply from one room to another.
Open the box and all you will hear from girls young and old is "OMG" or "Oh My Gosh!" Fifteen mini dolls each have their own little cubbyhole: Cinderella, Belle, Jasmine, Aurora, Pocahontas, Ariel, Anna, Elsa, Kristoff, Rapunzel, Tiana, Snow White, Tinker Bell, Merida, and Mulan. These 5" dolls can either be taken out to play with or remain untouched in this beautiful display box. If you are a "collector," then you will most likely keep them as is. However the majority of us and parents of little girls will gladly disentangle the dolls for play. They can still return the their cubbyholes without the confinements of their attachments. The clear plastic covering maintains the dolls in their compartments.
The size of these individual dolls is perfect for little hands. Young imaginations will run wild with this set. Perhaps Kristoff will play with Belle or Pocahontas will become best friends with Mulan. There's no end to the creativity young minds will have with the set.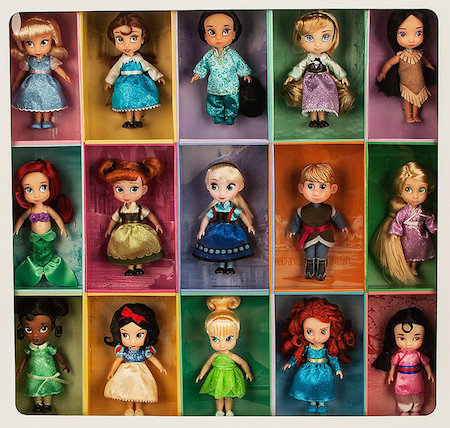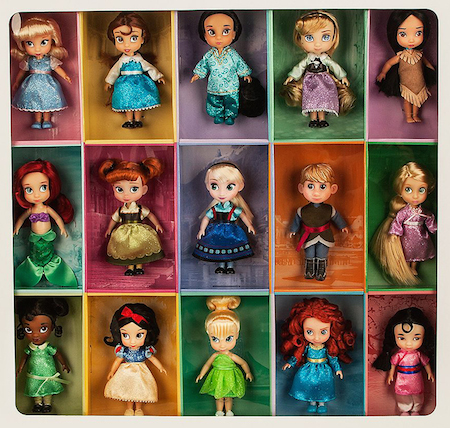 The Animators' Collection dolls have been beloved by Disney fans for years. The 16" dolls reflect the animators' vision of the iconic characters as children. After the initial success of this doll line, Disney Consumer Products began releasing the dolls in mini-sets. Each mini play set comes with the 5" doll and tiny toys to accompany the character. The good part about this is that a child could play with one character with all of their accessories. The down side (although not a big downside) is that there is only one main doll in the play set. This brand new deluxe set includes all 15 dolls sans their little additions. This set is the most amazing doll set available.
This season the Disney Deluxe Mini Animators' Collection Box is pretty much guaranteed to be the hit of the holiday, whether it is Chanukah or Christmas, or even a birthday. It is truly an item that will take your breath away, whether you are young or old.
About the Author
Francine Brokaw has been covering all aspects of the entertainment business for 20 years. She also writes about technology and has been a travel writer for the past 12 years. She has been published in national and international newspapers and magazines as well as internet websites. She has written her own book, Beyond the Red Carpet The World of Entertainment Journalists, from Sourced Media Books.
Follow her on Twitter