Suuuper Size Memory Game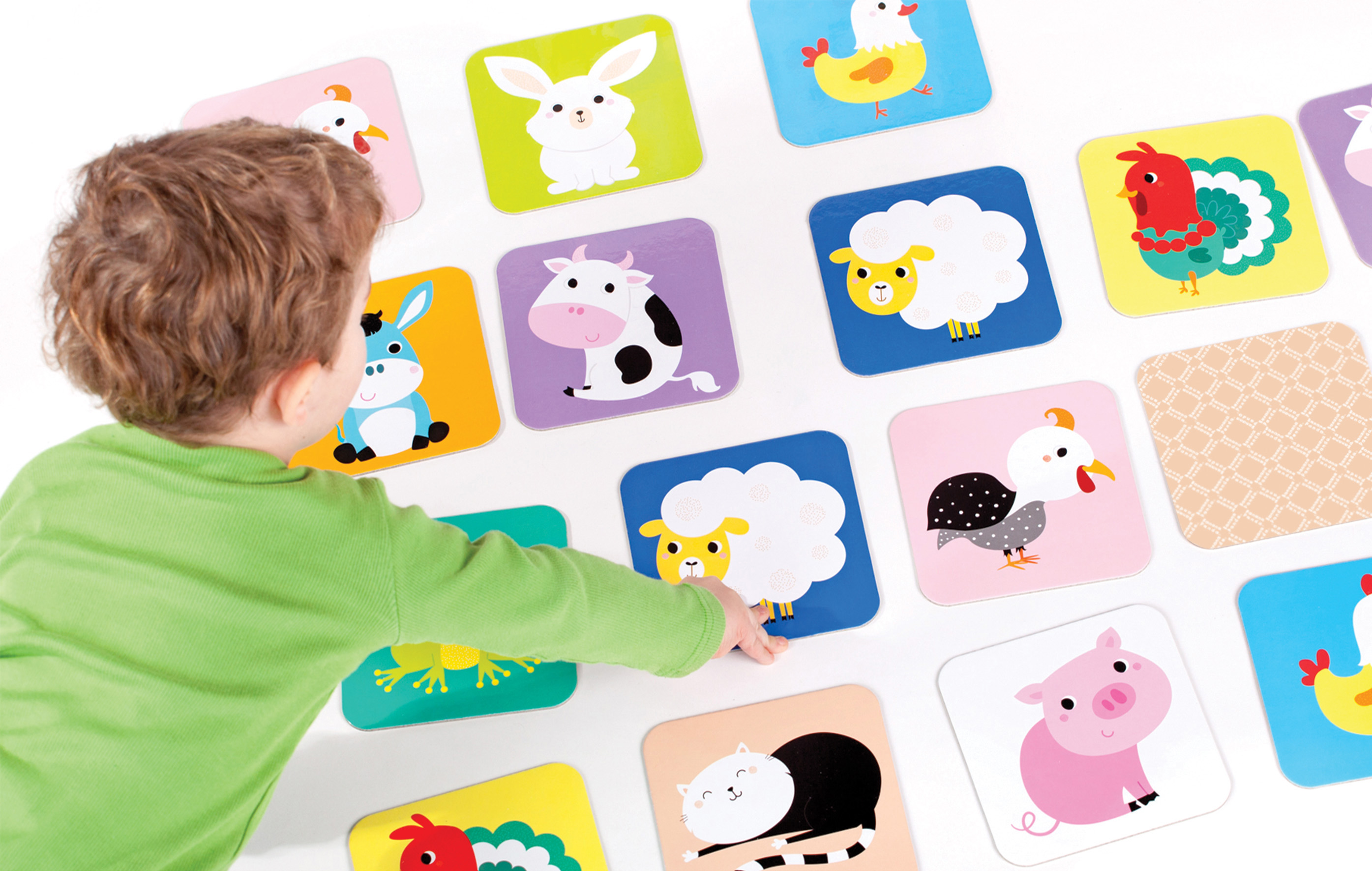 This product reinvents the memory game by offering the opportunity to play with jumbo (6×6") floor cards, made of durable cardboard and perfect for little hands. The format makes this product ideal both as a group game, e. g. in preschool and as flash cards for teaching first words at home.
Suuuper Size Memory Game helps train memory and cognitive thinking: children can match the pairs together, as well as learn animals, colors or mimic the sounds animals make, while using the pieces as durable flash cards. A modern graphic design uses bright colors kids love. The extra-large pieces are made of high-quality, thick cardboard, perfect for toddlers. Cards size enables group play, making them particularly suited to kindergartens and preschools. The product was introduced during the Banana Panda brand launch in America, and was immediately acclaimed by specialty stores across the country.
Available at: Amazon – company's vendor account: http://a.co/d/56ai2md Specialty Brick-and-Mortar