'A New Leaf' on DVD
Category:
Blu-ray's and DVD's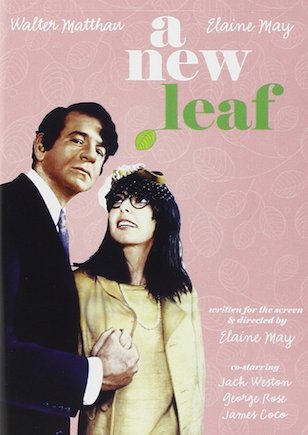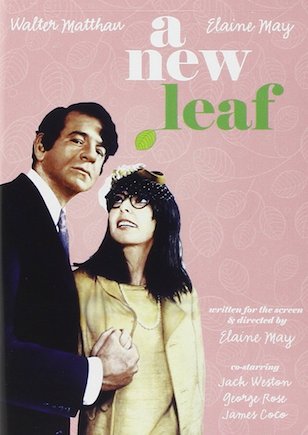 A New Leaf is a fun little comedy written by and starring Elaine May. May is responsible for writing other memorable comedies including The Birdcage (1996), Ishtar (1987), Tootsie (1982), and Heaven Can Wait (1978). In this film she stars alongside Walter Matthau, who turns in his typical performance with dry-humor and plenty of amusing expressions.
Henry Graham (Matthau) is a rich, spoiled, single man living the high life. A sports car, drinks at the club, polo, and all the activities associated with the lifestyle of the rich and famous are at his disposal. Then he discovers he is flat broke. His only option, if he wants to keep his lifestyle, is to marry a rich woman. The thought disgusts him however he sets out to find someone to fit the bill. And he does find someone.
Henrietta Lowell (May) is a geeky, gawky, clumsy, science teacher whose family fortune is irresistible to Graham. And she has no other suitors. After all, who would want such a woman? The answer is Henry. Well, let's just say he wants her money.
Henrietta is awkward, to say the least, which infuriates Henry. He is impeccable and runs a tidy house. Her house is a mess. He takes good manners to the heights. She is too clumsy to even keep a cup of tea from spilling onto the rug. How will these two get along?
Theirs is a match that offers them both something. She gets companionship and he gets to keep his lifestyle and call the shots in every aspect of the household, which is something he thoroughly enjoys. Life for Henry would only be better if Henrietta were out of the picture. But can he find a way to kill her without anyone knowing?
What he doesn't know is that he and Henrietta are a good pair. It takes him awhile to figure that out. Between the time they meet and the endearing ending, there are some fun scenes, especially the one in the river.
This 1971 film is a good role for Matthau. He has played this type of character before and always with his trademark dry humor. May is fun to watch as the inept woman with a heart of gold.
A New Leaf is part of the Olive Films collection celebrating Women's History month. "Despite their often limited exposure and notoriety, women have a long and excellent history of filmmaking. Many of these films have been unfortunately overlooked, but we believe that the brilliance of films created from the minds of women should never be understated," said Marketing Director Bradley Powell. "It is because of the combined creative efforts of the talented female directors, writers, and crew that these films' power endures, never in spite of it."

A New Leaf is rated G.
About the Author
Francine Brokaw has been covering all aspects of the entertainment industry for 20 years. She also writes about products and travel. She has been published in national and international newspapers and magazines as well as Internet websites. She has written her own book, Beyond the Red Carpet The World of Entertainment Journalists, from Sourced Media Books.
Follow her on Twitter