Fun Ideas for Easter Baskets 2016
Category:
Activities, Performances, & Events

Easter's just around the corner. Here are some fun ideas to add to Easter Baskets that won't cause cavities or add calories.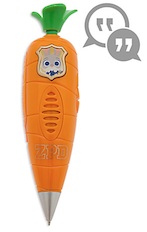 Zootopia is Disney's current big hit. And yes, there are several fun items from the film, but how about staying in the theme of the Easter bunny and put a fun "Carrot Recorder Pen" into your child's basket this year. This is like the pen Judy Hopps uses in the film. It has 3 different phrases as well as the capability to record up to 60 seconds. This will be more fun, and last longer, than all that Easter candy.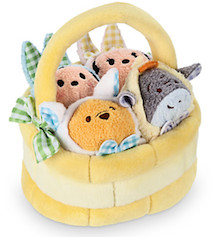 Tsum Tsum's are other fun items to put in an Easter basket. These soft, flat characters are good for all ages. They're stackable and huggable. Just pick your child's favorite character and most likely there is a Tsum Tsum version. There's even a whole Easter basket with Easter bunny versions of Mickey, Minnie, Pooh, and Eeyore included.
Kids love movies, so why not stick a fun DVD into their baskets? Minions, Despicable Me, Despicable Me 2, Hotel Transylvania 2, The Peanuts Movie, Alvin and the Chipmunks: The Road Chip, Open Season: Scared Silly, The Lion Guard: Return of the Roar, The Good Dinosaur, and The Land Before Time: Journey of the Brave are fairly recent releases.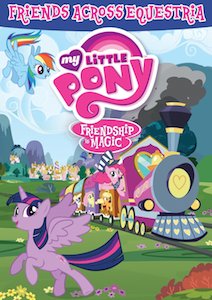 If you already have these discs, there are two brand new releases you probably don't have yet and that are great for the little ones. My Little Pony, Friendship is Magic: Friends Across Equestria has 5 adventures with all the magical ponies, including the 100th episode. My Little Pony: Friendship is Magic is a popular series filled with colorful adventures.
The Littlest Pet Shop: Pet Tales is also a brand new release. This DVD includes 5 episodes with plenty of tales, and tails!
There are a lot of great options out there to make everyone's Easter basket especially fun this year. Enjoy the holiday with your kids. Happy Easter.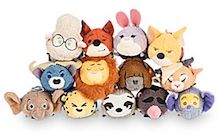 About the Author
Francine Brokaw has been covering all aspects of the entertainment industry for 20 years. She also writes about products and travel. She has been published in national and international newspapers and magazines as well as Internet websites. She has written her own book, Beyond the Red Carpet The World of Entertainment Journalists, from Sourced Media Books.
Follow her on Twitter