Ben Kingsley is 'An Ordinary Man'
Category:
Blu-ray's and DVD's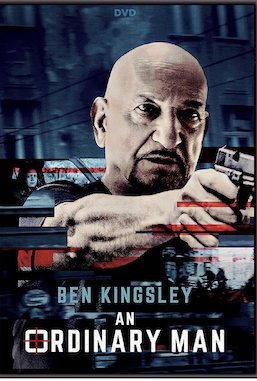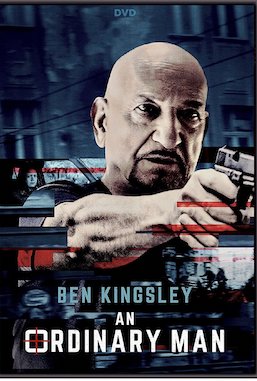 Ben Kingsley stars as The General, an international war crimes fugitive in the dramatic film An Ordinary Man. The movie was filmed in Serbia, giving it the gritty reality of the story.
Hiding out from the world, The General acknowledges he committed war crimes in the bloody war between religious and cultural factions. Friends of his cause hide him and keep him safe, although he refuses to stay a prisoner in his own apartment. He wants to go out and live his life, although that is greatly diminished by the fact that he has to be careful who sees him and where he goes.
Then a young woman, Tanja (Hera Hilmar), enters his life as his supposed maid. She looks after him and they form a bond of friendship. The General still refuses to keep to himself, but Tanja is right by his side whenever he goes out.
The General is stubborn and steadfast in his beliefs, and when he learns his maid is not a maid at all but an agent sent to look out for him and keep him safe – and inside – their relationship changes. Together they learn how the two generations have been effected by the war.
This is truly a dramatic story. The movie is very slow moving and won't appeal to everyone. It's gritty and dark.
Ben Kingsley has a long list of dramatic roles in his resume, and he took home the Oscar in 1983 for his performance in Gandhi.
There is not much to say about An Ordinary Man except it is slow, dark, and emotional. There are no bonus features on the DVD.
This is a story of humanity, beliefs, and civilizations. The movie is rated R for language, some nudity, and brief violence.
About the Author
Francine Brokaw has been covering all aspects of the entertainment industry for over 20 years. She also writes about products and travel. She has been published in national and international newspapers and magazines as well as Internet websites. She has written her own book, Beyond the Red Carpet The World of Entertainment Journalists, from Sourced Media Books.
Follow her on Twitter