Buffy Meets the Zoonicorns – Book Review
Category:
Books and Music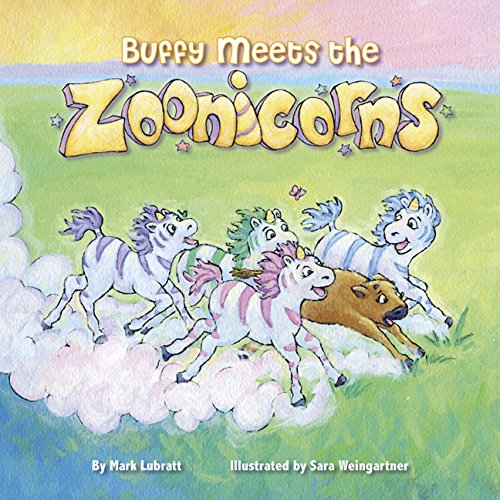 Buffy Meets the Zoonicorns is a wonderful bedtime story for parents or grandparents to read to their little ones. Writer Mark Lubratt dedicated it "To all dreamers." It will set the stage for a night of sweet dreams with a charming story accompanied by fun illustrations.
Buffy is a little bison at the City Zoo. She feels confined even though she has her friends and family and the zookeeper who scratches her back. Yet she is a little frustrated. She wants to be alone and she wants to be able to run wild.
When it is bedtime she snuggles next to her mom who sings her a lullaby. Soon the little bison is off to dreamland where she finds herself alone on a wide plane. She runs and jumps and soon discovers that being alone is, well, it is lonely. Then Buffy is joined by the Zoonicorns who are part zebra and part unicorn. There are four different Zoonicorns that play and run with her, but Buffy knows she can't stay there in the vast plane with her new friends. However she realizes she can go back whenever she wants. They will all be waiting for her in her dreams. She has the best of both worlds.
To go along with this storybook are the four plush little Zoonicorns: Valeo, Aliel, Ene, and Promithea. They are ezch a different color but all have sweet smiling faces everyone will love. Kids will enjoy playing with them during the day and hugging them close at night when they go to their own dreamlands.
Zoonicorn is a small company with the tagline "Enriching youth with life adventures." Go to their website to learn more about the Zoonicorns and to order this bedtime book and/or the plush Zoonicorns. There is a combo pack that includes the book plus all four plush Zoonicorns.
Whether you purchase the plush animals or not, the story is sweet and definitely one that children will enjoy hearing over and over again.
Book – $16.95
Individual Zoonicorns – $9.99 each
Combo Pack – $49.91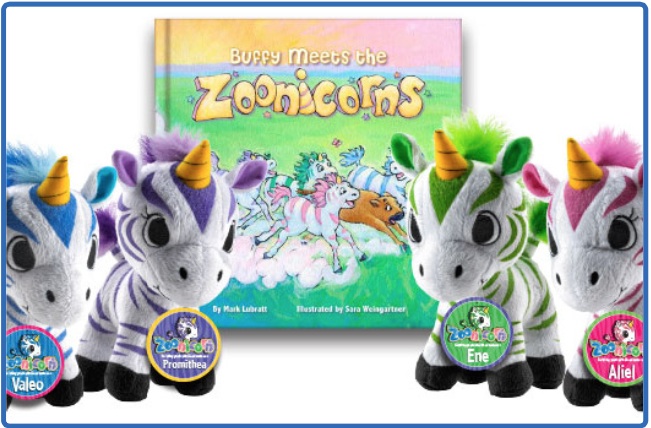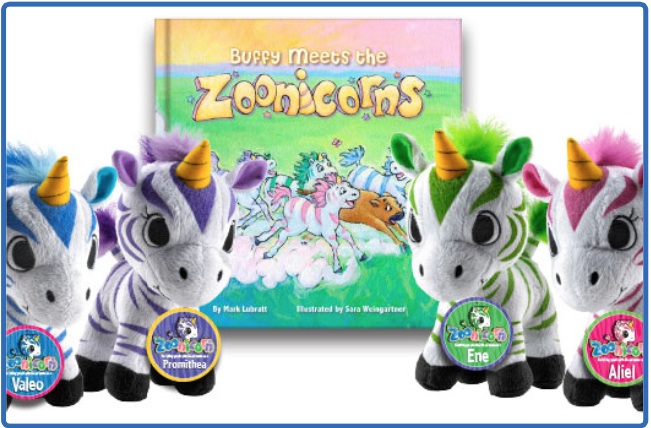 About the Author
Francine Brokaw has been covering all aspects of the entertainment business for 20 years. She also writes about products and technology and has been a travel writer for the past 12 years. She has been published in national and international newspapers and magazines as well as internet websites. She has written her own book, Beyond the Red Carpet The World of Entertainment Journalists, from Sourced Media Books.
Follow her on Twitter