Chuggineers Ready to Build DVD GIVEAWAY
Category:
Giveaways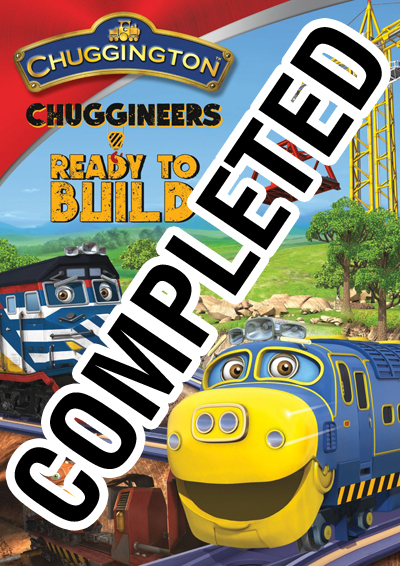 Two brand-new Chuggington characters, Payce, the tunnel runner from Tootington, and Cormac, the cheeky forklift engine, make their exciting DVD debut in "Chuggineers Ready to Build," helping Wilson, Brewster, Koko and little trainees at home discover important lessons about safety, responsibility and teamwork!
Among the five episodes is an extended Chuggington special premiering on Disney Junior this fall. And the DVD includes awesome bonus features:  a new music video, Badge Quest episode, character montages of Zack and Jackman and Chuggington-themed coloring and activity pages. In addition, for even more "traintastic" fun, young fans will receive a special two-sided Chuggington Collector Poster!
All Aboard! We have some DVDs to give away.
To be eligible to win a copy of Chuggineers Ready to Build, email us at [email protected] with "Chuggineers Giveaway" in the title. Please supply your name, address, phone number and email address (so we can let you know if you are a winner).
The deadline for this giveaway is October 14, 2014.