'Elena of Avalor: Ready to Rule' on DVD
Category:
Blu-ray's and DVD's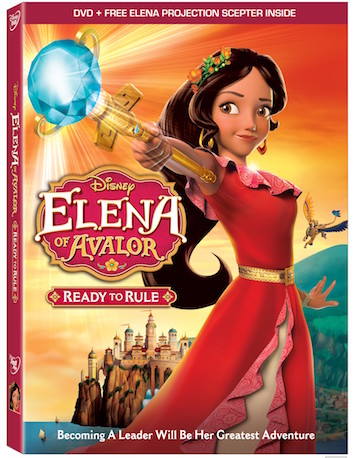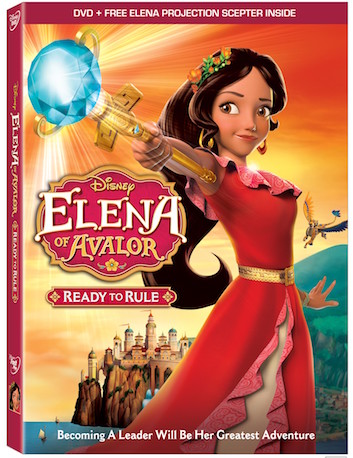 Elena of Avalor is a popular series on Disney Channel. Elena is the second TV Disney princess, following Sofia the First. While Sofia became a princess when her mother married the king, Elena was born into royalty, along with her sister Isabel. Then on her 16th birthday an evil sorcerer trapped the young princess inside an amulet and her grandparents and Isabel inside an enchanted painting. Now, 41 years later, they are all freed, and their new adventures begin.
Elena is anxious to be crowned queen, however on the day of her coronation she learns she is still too young to rule, even though she is in fact 57 years old. The 41 years she spent trapped inside the amulet don't count. She is still only 16 years old.
The first episode, "First Day of Rule," sets the magic tone for this fairy tale land. Elena is anxious to help everyone in her kingdom and comes across some shapeshifting creatures known as Noblins. They too were unjustly treated by the evil sorcerer. She proves she is worthy of the crown, however, she knows she needs some time before she takes over, so she and the Grand Council (Francisco, her grandfather, Luisa, her grandmother, Duke Esteban, her older cousin, and Naomi, her new friend) will help guide her on the path to becoming Queen. And Elena also has Zuzo, an animal spirit guide to help steer her in the right direction.
Two more episodes are included in this new DVD. "All Heated Up" Elena and the Grand Council have different views as to how to stop a magical rock from erupting. Her kindness wins out. And in "Island of Youth," while preparing a surprise birthday party for her cousin Esteban, he drinks too much from the Fountain of Youth and turns into a small child. Elena must save him.
Elena has a magical "scepter of light," a beautiful glowing scepter that gives her special powers. A miniature projection scepter is included in the box. When the button is pressed, the scepter lights up and emits an image of Elena.
Flying creatures called jaquins (Luna, Skylar, and Migs) are half bird and half jaguar and very colorful. They are part of life in Avalor. Magic, mythology and folklore come into play in this series as Disney presents its first Latin princess. Elena learns not only how to lead, but also the importance of family, friends and self. She wants to do her best at everything and that involves making the right decisions.
Elena of Avalor: Ready to Rule is rated TVY.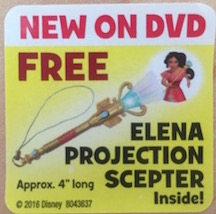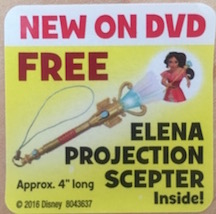 About the Author
Francine Brokaw has been covering all aspects of the entertainment industry for over 20 years. She also writes about products and travel. She has been published in national and international newspapers and magazines as well as Internet websites. She has written her own book, Beyond the Red Carpet The World of Entertainment Journalists, from Sourced Media Books.
Follow her on Twitter