'Hairspray Live!' on NBC
Category:
Television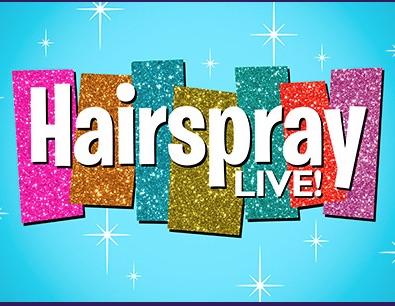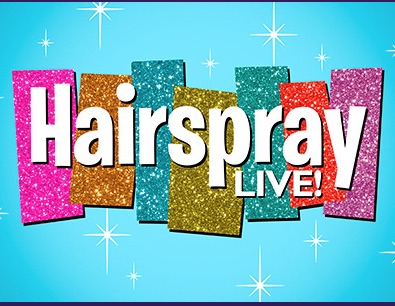 The latest musical to make its way onto live TV is Hairspray. This is the story of life in the 1960s, segregation, integration, and self-awareness.
Harvey Fierstein takes on the role of Edna Turnblad, one he embodied on the stage. He admitted he had not seen the film version with John Travolta in that role. He was also excited to bring the show to viewers live. The themes in the story are important to him and all the cast. "You know, music just brings us all together in a way that words just don't, and when you see a story like this, which is told in such good humor and with such warm heart and such good purpose, I think it will do wonders. I hope so. That's our aim, and we are each in this together to do that."
Fierstein is definitely looking forward to the live telecast. "I am going to have the unbelievable honor of having Marty Short as my husband. Who would not want to have a love affair with Marty Short and to sing that wonderful 'Timeless to Me,' to do a duet with him?"
Maddie Baillio takes on the iconic role of Tracey Turnblad, the teen with a little extra weight but a lot of guts and moxie. "This is surreal," the actress told the media. "This was my first audition outside of college and school."
Ariana Grande is playing Penny Pingleton, Tracey's best friend. "I never thought it would actually happen. It's kind of surreal for me to even be a part of this," she exclaimed. "I'm so grateful." She added with plenty of enthusiasm, "Playing Penny has literally been a dream of mine since the original Broadway cast, since Kerry Butler originated the role. It's a dream come true for me. So I don't want to change anything about the role or, you know, how she develops. I just love Penny, and it's just such a great honor to play her. So I don't want any sort of special icing or parts. This is, like, really great, and I'm so happy."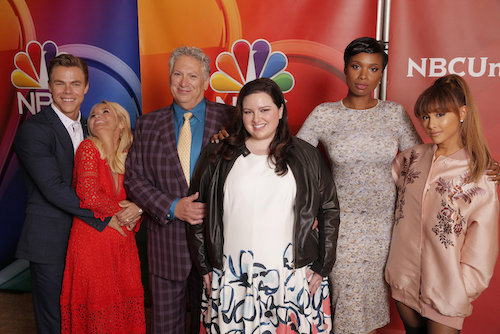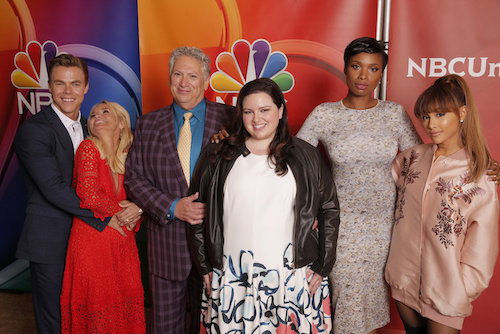 Kristin Chenoweth takes on the role of Velma Von Tussle, the woman who has ulterior motives when casting the dancing contest – her daughter. "I actually wanted to play this role originally back in '98, but I was too young, so I was hoping to graduate into one of the parts and here I sit. I saw the original movie and I guess now it's the right time…"
Taking on the role of Maybelline is Jennifer Hudson, who admitted she was nervous about doing live TV. She adores the story and acknowledged, "So I feel I've been reintroduced to it in a different way now, now that I'm a part of it. I'm seeing it differently.
Derek Hough appears as Corny Collins, the TV personality and host of the dance show. Hough had done musicals in London prior to joining Dancing with the Stars. "And so to kind of get back into musical theater is a beautiful, beautiful thing, and I'm very excited about it and also just so excited to be among such incredible artists and human beings and people to, sort of, elevate and to reignite that sort of musical passion. So I'm excited."
Hairspray Live! will air on NBC on December 7.
About the Author
Francine Brokaw has been covering all aspects of the entertainment industry for over 20 years. She also writes about products and travel. She has been published in national and international newspapers and magazines as well as Internet websites. She has written her own book, Beyond the Red Carpet The World of Entertainment Journalists, from Sourced Media Books.
Follow her on Twitter