Chuggington: The Big Freeze DVD GIVEAWAY
Category:
Giveaways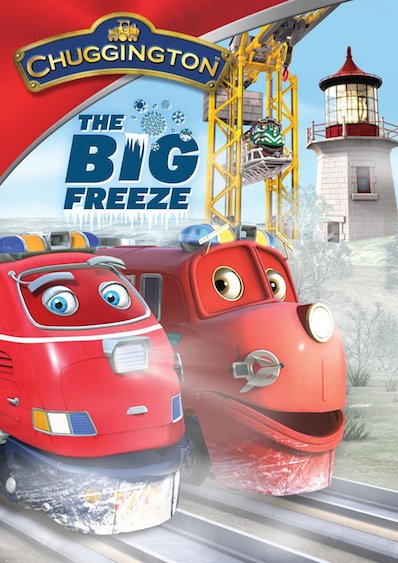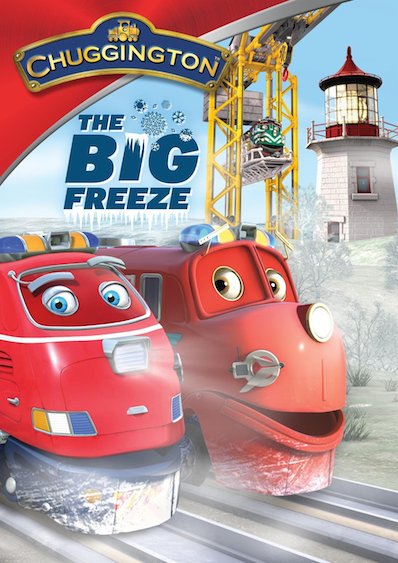 Cool high-speed adventure is on the way to preschoolers nationwide with Chuggington: The Big Freeze! The latest release in the popular DVD collection from Anchor Bay Entertainment is jam-packed with six fun-filled adventures – including a never before seen holiday special episode from the top-rated Disney Junior series.
The chuggers perform one heroic rescue after another in this cool new seasonal collection of "Chuggington" adventures! When icy temperatures cause the town to run out of fuel and all diesel engines are grounded, it's wheels-to-the-rails as Chief Jackman and his team of brave Chug Patrollers work together to find a way to the frozen docks to retrieve fuel and get the town of Chuggington moving once again.
Fans can join Fletch as he tries to repair the lighthouse, chug along with Calley as she tests to become a first responder, watch as Brewster gets closer to being a Chuggineer, and more! "The Big Freeze" will help teach little chuggers nationwide important lessons about safety, responsibility and teamwork as they ride alongside their favorite friends, Wilson, Koko, Brewster, and Asher!
The episodes on this DVD include:
• The Big Freeze – Never-before-seen holiday special!
• First Responder Calley
• On Track Brewster
• Hodge Can't Wait
• Zephie's Star Club
• Toot's New Friend
These are the DVD Bonus features:
• Badge Quest Episode: "Share the Load"
• Character Montages: "Daley" and "The Docks Crew"
We have some DVDs to giveaway.
To be eligible to win a copy of Chuggington: The Big Freeae, email us at [email protected] with "Big Freeze Giveaway" in the title. Please supply your name, address, phone number and email address (so we can let you know if you are a winner).
The deadline for this giveaway is October 13, 2015.