Highlights from the D23 EXPO 2015
Category:
Activities, Performances, & Events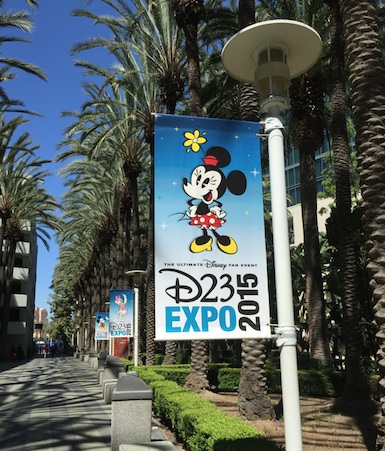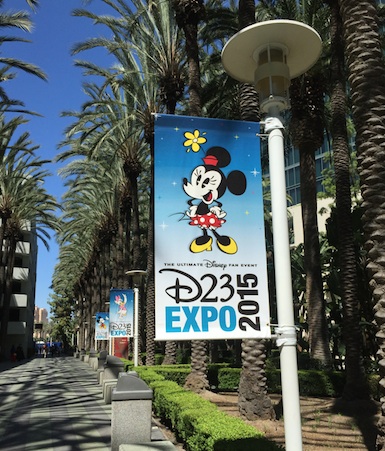 Forget Comicon if you're a Disney fan (which includes Star Wars, Pixar and Marvel). The place for you is the D23 Expo, billed as "the ultimate Disney fan event." The three-day event is now over for this year, however there will be another one in 2017.
So, what did you miss if you weren't in Anaheim at the D23 Expo 2015? Plenty. All things Disney were on display and for sale, plus there were special events, presentations, interactive activities, and so much to see and do, and of course, buy.
The Expo began with the presentation of the newest Disney Legends Awards. This year the awards were given to George Bodenheimer of ESPN, Julie Reihm Casaletto (the first Disneyland Ambassador), animators Andreas Deja and Eyvind Earle, composer Danny Elfman, consumer products executive Carson Van Osten, actress Susan Lucci, actor Johnny Depp, and filmmaker George Lucas. "Not many people realize, Goofy was the inspiration behind Jar Jar Binks," Lucas said, referring the character in Star Wars Episode I: The Phantom Menace. He added, "I love Goofy and I love Jar Jar Binks." This might come as a shock to Star Wars fans.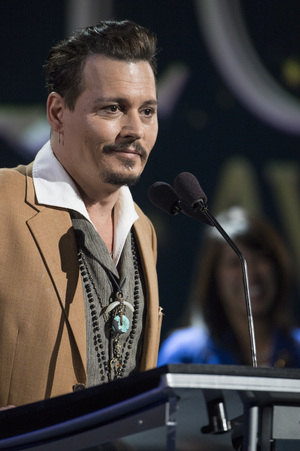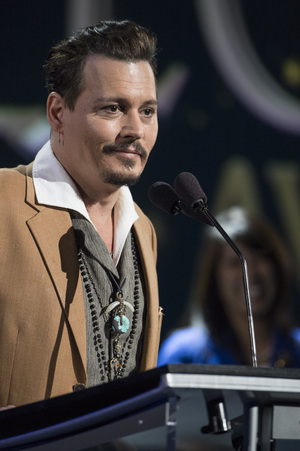 The appearance of Johnny Depp was actually a surprise for attendees. As Disney Chairman Bob Iger said, "There's nothing that D23 fans like more than a good surprise." With that he brought the house down with clips of Captain Jack Sparrow before Johnny Depp took the stage.
The awards ceremony also had a tribute to Robin Williams who passed away in 2014. Williams was the voice of the beloved Genie in Disney's Aladdin, which will be released on Blu-ray this October.
Another highlight of the Expo was a standing room only event hosted by John Lasseter in which Ellen DeGeneres shared some new images and info about her upcoming Finding Dory film, which is scheduled to hit theaters next June. In another SRO presentation fans were given a sneak peek at the concept art for the new Star Wars Lands at Disneyland and Walt Disney World where guests will be able to experience the Millennium Falcon first hand and other themed attractions in what Iger said, is "the largest, single-themed land expansion ever." Yes, it's even bigger than Cars Land.
And there was confirmation of the new Toy Story Land at the Disney Hollywood Studios in Florida.
Other sneak peeks unveiled at the D23 Expo included art, actors, and storylines for Disney's Zootopia, Marvel's Captain America: Civil War, Marvel's Doctor Strange, the new Pete's Dragon and The Jungle Book, Gigantic, Moana, and Disney-Pixar's The Good Dinosaur which will hit theaters this November.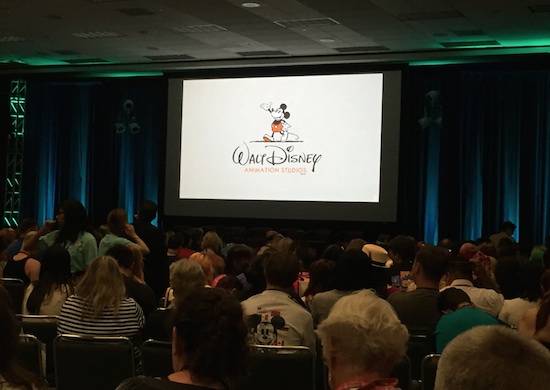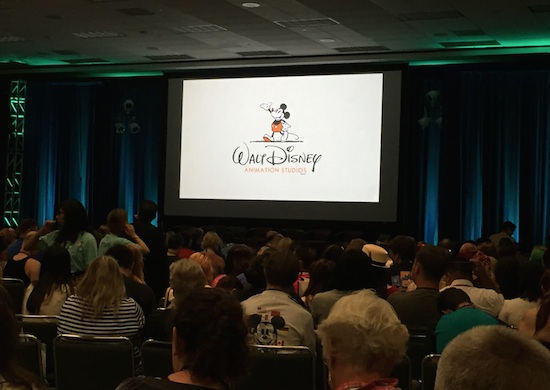 On the showroom floor plenty of Disney stars were on hand to sign autographs and pose for photos. Disney art, books, products and collectibles were everywhere.
Shanghai Disneyland was represented with its own exhibit along with an exhibit dedicated to the history of Disneyland. Do you remember the PeopleMover? If you visited Disneyland from 1967-1995, you undoubtedly rode this slow-moving transportation vehicle that toured Tomorrowland and a portion of the park. Other exhibits brought back memories for older fans and introduced Disneyland items of the past to a new generation.
That is only the tip of the D23 EXPO 2015 iceberg. If that whets your appetite the next D23 EXPO is only two years away.
About the Author
Francine Brokaw has been covering all aspects of the entertainment business for 20 years. She also writes about technology and has been a travel writer for the past 12 years. She has been published in national and international newspapers and magazines as well as internet websites. She has written her own book, Beyond the Red Carpet The World of Entertainment Journalists, from Sourced Media Books.
Follow her on Twitter
Like her on Facebook