Home is Where the Heart Is on DVD
Category:
Blu-ray's and DVD's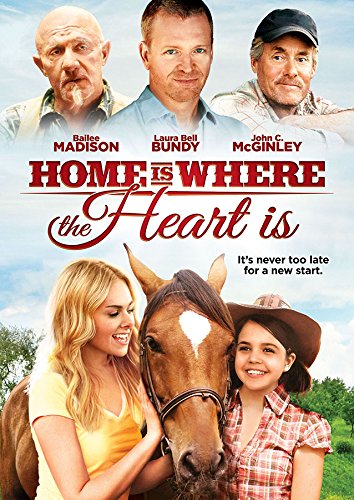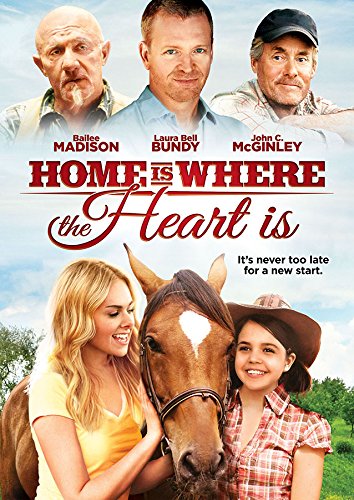 Bailee Madison carries this film that is both heartbreaking and uplifting. Home is Where the Heart Is is a drama about life, death, love, and hope.
Madison plays ten-year-old Cotton, a young girl whose life has been somewhat dreary. Living in Bent Arrow, Texas, a small town that is on the verge of collapse, Cotton has been caring for her dying mother. She is an optimistic kid and always sees the good in everything. When her mother dies she knows in her heart that the woman has definitely gone to heaven.
Cotton's best friend is Butch (Conrad Goode), a former football player who is living a quiet existence in Bent Arrow, playing his guitar, selling postcards, and writing songs. He's a kind man who cares for the little girl. They are next-door neighbors who spend a lot of time together.
Cotton's sister Sunny (Laura Bell Bundy) returns to Bent Arrow in time for her mother's funeral. Years earlier Sunny bolted from the one-horse-town to forge a new life in Los Angeles as an actress, and she doesn't even know Cotton. After her return to her hometown she has the responsibility of her newly orphaned young sister. Sunny must confront personal demons while figuring out how to care for not only herself but now also Cotton.
The movie delves into the lives of the three characters: Sunny, a tortured soul, Butch, a man who has lost the will to love another person, and Cotton, a sweet child who believes in dreams and has nothing but good thoughts. For a while, love conquers all their struggles. But life for them abruptly turns when a tragedy strikes just as all their futures look bright and hopeful.
Bailee Madison is an amazing actress. She is perfect for this role and proves that she can handle the tough dramatic scenes. The story is about life going on after someone dies but the love still lives in people's hearts forever. There are many sad and torturous moments in the movie, yet it is still an optimistic story.
Home is Where the Heart Is is rated PG-13. There are sensitive emotional scenes however the film leaves viewers overcoming the sad storylines and enjoying the main storyline of the two reunited sisters.
About the Author
Francine Brokaw has been covering all aspects of the entertainment business for 20 years. She also writes about technology and has been a travel writer for the past 12 years. She has been published in national and international newspapers and magazines as well as internet websites. She has written her own book, Beyond the Red Carpet The World of Entertainment Journalists, from Sourced Media Books.
Follow her on Twitter
Like her on Facebook