Hunting Elephants – Movie Review
Category:
Movies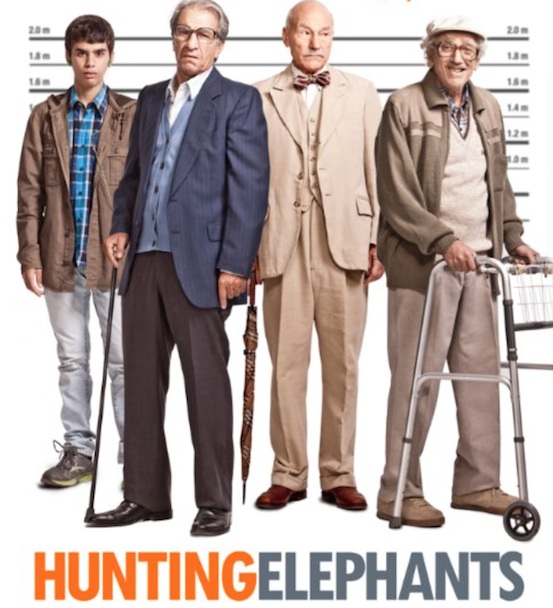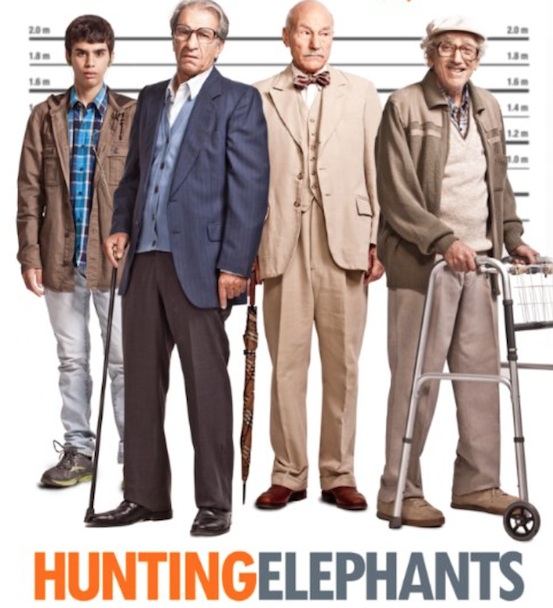 Hunting Elephants is one of those quirky films you can't stop thinking about. Mostly in Hebrew with English subtitles, this comedy is an interesting look at family and friendship.
When a young boy can't save the life of his father, his world changes. Yonatan is a genius and is continually bullied at school. This is one unhappy young fellow. Not knowing what to do with him, his mother takes the boy to meet his grandfather Eliahu in a Jerusalem senior citizen's facility. It's there where the boy finally finds friendship and family.
Eliahu and his best friend Nick were both in the underground fighting for the establishment of the State of Israel. They are an interesting pair, but then add in Eliahu's brother-in-law Lord Michael Simpson, he's a British Lord and a mediocre actor, and the trio – along with young Yonatan – form a touching and extremely strange little group.
The crux of the story is that Michael is in debt and Yonatan's mother needs money to keep their home. Together they hatch a plan to rob the bank where Yonatan's father was a security guard and whose manager now has his eyes set on Yonatan's widowed mother. Don't worry if you think this is too complicated. It's really not.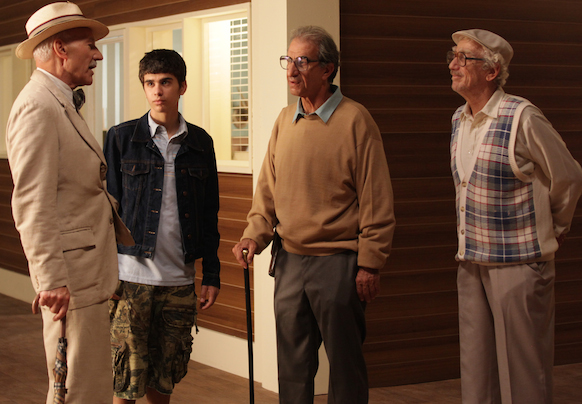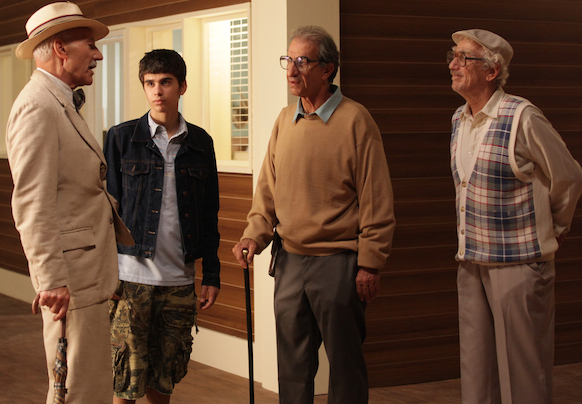 Think about three old-timers with various medical issues and a genius young boy hatching a plan to rob a bank in Jerusalem. The way they do this is quite ingenious.
This is a combination of Secondhand Lions, Cocoon, The Bucket List, and Ocean's 11, with a little bit of Mission Impossible and Butch Cassidy and the Sundance Kid! Now picture all of these shows with incontinence, new hips, bad vision, walkers, and a little dementia. While it has a fun premise, American audiences will most likely not embrace it as much as Israeli audiences have. It is a bit dark and somewhat depressing, yet does have some fun and memorable scenes. I liked it.
Hunting Elephants stars Patrick Stewart as Lord Michael along with an Israeli cast featuring Sasson Gabai, Moni Moshonov, and Gil Blank.
About the Author
Francine Brokaw has been covering all aspects of the entertainment business for 20 years. She also writes about technology and has been a travel writer for the past 12 years. She has been published in national and international newspapers and magazines as well as internet websites. She has written her own book, Beyond the Red Carpet The World of Entertainment Journalists, from Sourced Media Books.
Follow her on Twitter
Like her on Facebook