Irving Berlin's White Christmas: The Musical
Category:
Activities, Performances, & Events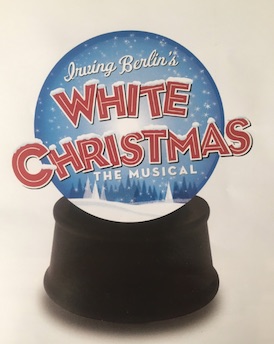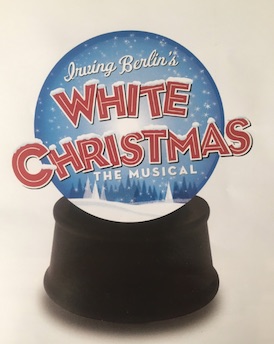 Last night was the best way to kick off the holiday season at the opening night production of the musical play "White Christmas" at LA's Pantages Theater. Honestly, having grown up with the classic film and having watched it at least once a year for many decades, I wasn't sure what to expect from a Broadway play. After all, I knew all the nuances of every scene. But I must admit I was pleased with the production and it left me with a warm feeling and without any disappointment whatsoever.
While my vision of the story plays out in my head by the film actors, the stage actors did their roles justice. The choreography was fun and the songs were wonderful. Of course there had to be changes from the film version, but the way the story unfolds on the stage is a fun and different adventure for the audience to experience. The man next to me said he had never seen the movie (which I found almost impossible) and said he loved every moment of the play.
The high point is the finale when the entire production gathers on stage and encourages the audience to join in in the title song. While the whole theater is singing "White Christmas," snow falls over the front part of the theater. It is an experience that puts everyone in a holiday spirit and a smile on everyone's face. Indeed, it was a fun night filled with music, dances, and theatrical enjoyment.
If you go expecting a stage version of the film, you will be mistaken. Yes, the story is basically the same, but how the characters get from point A to point B is just a little different than the film version. However, it all makes sense and is filled with all the joy that the story, songs, dances, and the music of Irving Berlin intended. Don't hesitate to catch this production if you can.
It runs in LA until December 4. Check the website for other locations.
About the Reviewer
Francine Brokaw writes about products, travel, and entertainment. She has been published in national and international newspapers and magazines as well as Internet websites. She has written her own book, Beyond the Red Carpet The World of Entertainment Journalists, from Sourced Media Books.
Follow her on Twitter