Keith Urban Talks about His Family, His Career, and American Idol
Category:
Television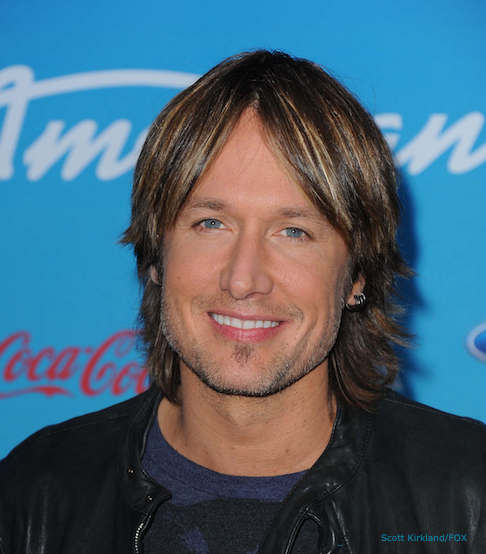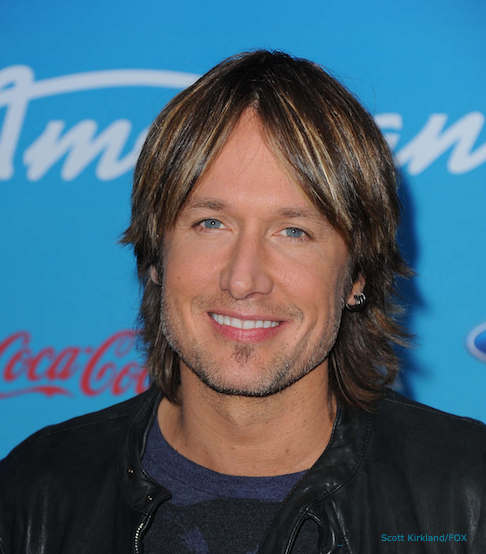 Keith Urban recently took home three ACM awards. This talented country singer moonlights from his singing career as a judge on American Idol. Keith spoke with journalists about his career, his family, and especially Idol.
When asked whether he felt country music took a back seat in the television competition, he replied, "Well, I think country has always been fairly well represented. I think it might be a little more prominent now. I don't know if that's because I'm there or what it is. Last year was good with that too, and this year I like that we've got diversity in the country area this year because you've got somebody like C.J. who can fit into that genre. You've got someone like Jessica that can fit in that genre. And I like the diversity that we've got. I also think that Idol has always played very, very well in those places, Midwest and the sort of rural states that have huge country audiences, so I am really grateful to be on the panel because of that, and hopefully we can discover some exceptional country talent this year too."
Because he is a country singer, he was asked if other genres were difficult for him to judge fairly. "I just respond to feeling," Urban explained. "It's not even about genre; it's got nothing to do with genre. It's got everything to do with the sense of believability and authenticity and a feeling. It could be a non-genre. It could be something someone comes in and performs that doesn't really fit any particular genre, but I am just going to react and respond to how it makes me feel."
Urban has made his mark in country music, however he admitted his daughters (Sunday, 5 ½, and Faith, 3) love the Academy-Award winning song "Let it Go." The girls are exposed to a variety of songs. "They tend to just sing to whatever is on the radio," Urban proclaimed. "We play the radio a lot in the car and they respond to different things, but up-tempo things they particularly love, both of them." He added, "They have an iPod in their room that they play a lot, so I love that there is music coming from their bedroom all the time."
When asked whether he would encourage his daughters to pursue careers in show business if they desired, he quickly responded, "Absolutely!  If they are willing to work for it, if they have an aptitude towards it and a real desire to work towards really anything, whatever they have a passion for, they just need to work at it. That's the big thing that I find constantly with Idol even, is that it's not just about having the talent, it's about having the passion for it." Both his daughters often accompany him to the Idol set.
He undoubtedly will offer the same advice to his daughters as he does to the competitors on the show. "It's the same advice across the board. It's the same advice for the person who came 8th (and the winner). It's all the same advice which is it's what you do with this going forward now that's going to make it either work or not work, because winning Idol doesn't automatically catapult you into the stratosphere. You have to then set about finding the songs and making a record, then you've got to go out and do all the interviews. You've got to be able to do all the work. It can get you to the front of the line a little quicker, but it doesn't mean that it's going to happen right away." Urban emphasized that hard work and diligence is the only way to succeed in the business, or any business for that matter.
Keith Urban is a proud father. Along with his wife Nicole Kidman, they are raising their two daughters in a loving home. Keith started instructing Faith, the three-year-old, in playing the guitar. "She can sort of mimic a little bit of what I am doing strumming-wise. That's really what I am trying to teach her, she's only 3. But what I love is how she gravitates towards the guitar.  She's got a little pink guitar, she will go get it and hold it and she sits with it right, and she strums with it right, and I hope she keeps going with that because it does seem to be something that she reaches for."
So, whether the girls will follow their father into music or their mother into acting, or take off on a completely different direction, only time will tell. In the meantime, Keith Urban is continuing to please his fans in his concerts and on American Idol.
About the Author
Francine Brokaw has been covering all aspects of the entertainment business for 20 years. She also writes about technology and has been a travel writer for the past 12 years. She has been published in national and international newspapers and magazines as well as internet websites. She has written her own book, Beyond the Red Carpet The World of Entertainment Journalists, from Sourced Media Books.
Follow her on Twitter
Like her on Facebook