Love Finds You in Sugarcreek on UP TV
Category:
Television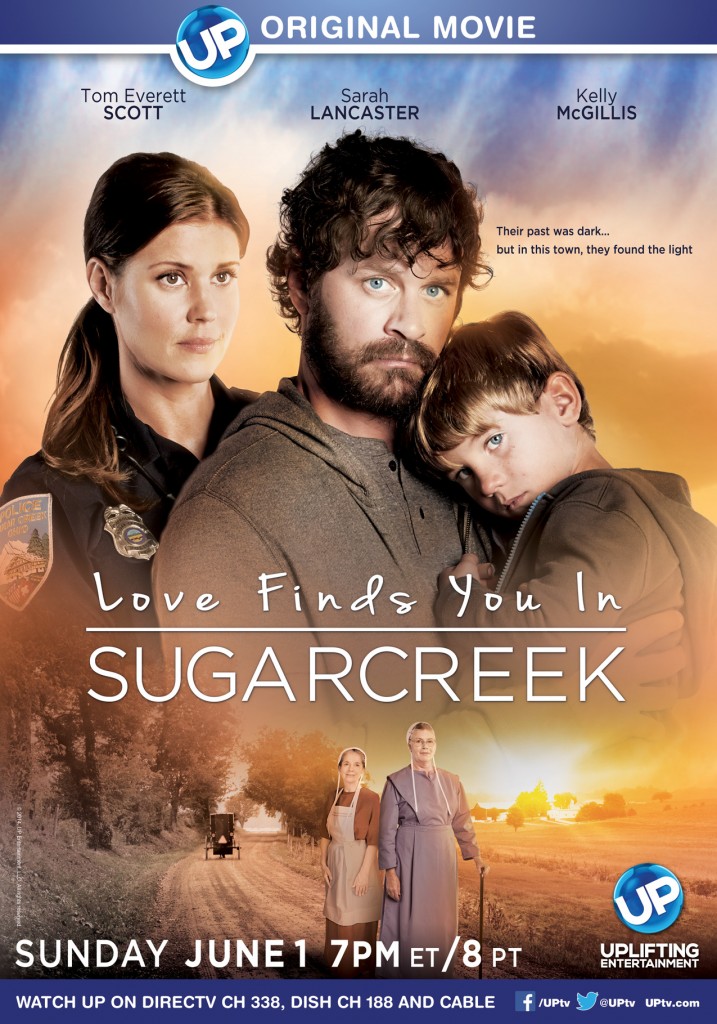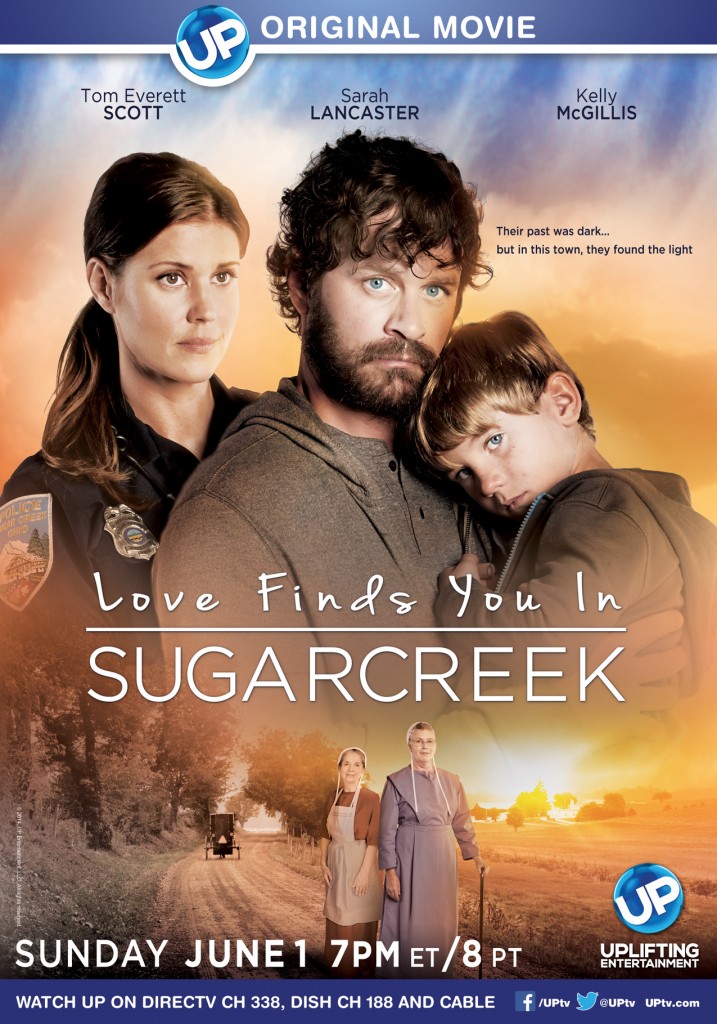 Sugarcreek, Ohio is nicknamed "The little Switzerland of Ohio." It sits in the heart of Amish country. Sugarcreek is a quiet, quaint town where not much happens to upset the apple cart, so to speak. That is until two strangers come to town. Love Finds You in Sugarcreek is a sweet story filled with emotion and heart.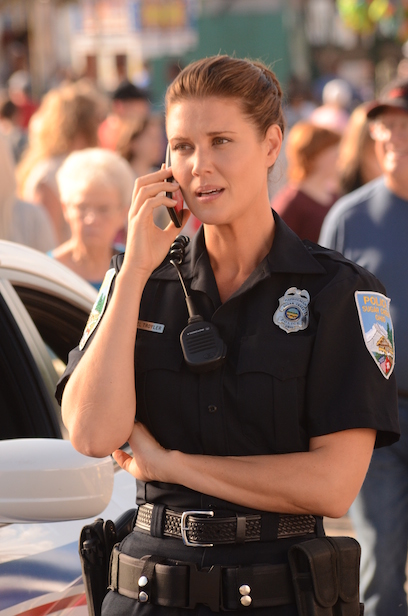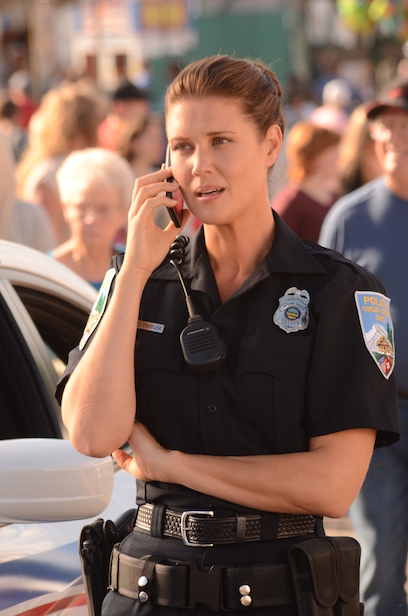 Rachel (Sarah Lancaster) is a policewoman in Sugarcreek. When her father was killed, Rachel was taken in and raised by her Amish aunts, Bertha (Kelly McGillis), Anna (Marianna Alacchi), and Lydia (Annie Kitral). She has a strong attachment to the Amish community and a very protective attitude toward her aunts. So, when a mysterious man and his son arrive in town with no money and nowhere to stay while their car is being fixed, Rachel is a bit concerned when her aunts take them into their home. Joe (Tom Everett Scott) and his young son Bobby (Thomas Kapanowski) seem like nice people, but the cop in her arises her suspicions about these strangers.
Just why are Joe and Bobby in town? Sure, their car broke down and they have to wait a few days for the repairs, but what are they doing traveling around and where are they from? Joe's answers are vague. He is running away from something and Rachel wonders if that something is illegal.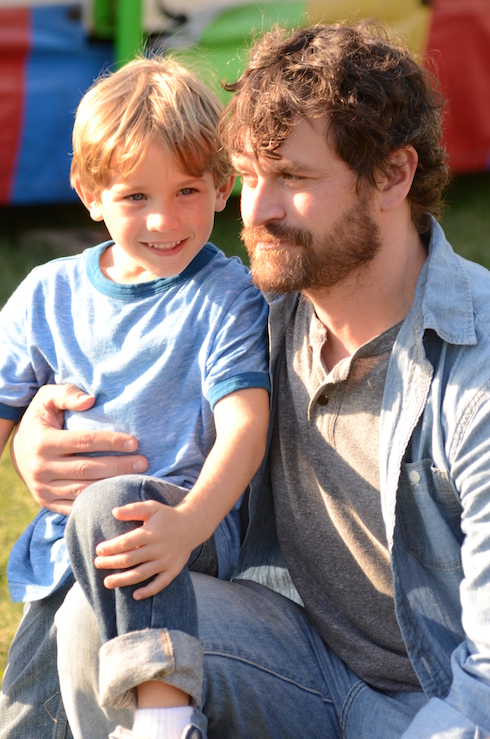 When she finally discovers his intentions are good and he is only trying to keep his son safe, she begins to trust him and the two are definitely drawn to each other. Even so, Rachel sets out to discover exactly who Joe really is, and when she does, she becomes swept up in the intrigue that brought him to Ohio in the first place.
When violence from his past follows Joe to the quiet Amish community, it soon engulfs the quiet world. By this time Joe has not only endeared himself to the Amish community, but he has become part of them, and also loves the people of Sugarcreek. Bobby is having a wonderful time and Joe sees his son happy for the first time in a long while.
At the recent Television Critics Association Press Tour, Sarah Lancaster discussed her involvement with the film. "I think it's a really beautiful script," she explained. "I think it has a vast appeal. It's a beautiful love story. There's also mystery involved." Lancaster added, "This was a really rare experience and a unique one that I will not soon forget. It was remarkable being a part of that town." And, as viewers will see, it is a charming and inviting town.
Love Finds You in Sugarcreek is a sweet, uplifting movie. It is filled with entertainment and hope. It premiers Sunday, June 1, 2014 on UP TV.
About the Author
Francine Brokaw has been covering all aspects of the entertainment business for 20 years. She also writes about technology and has been a travel writer for the past 12 years. She has been published in national and international newspapers and magazines as well as internet websites. She has written her own book, Beyond the Red Carpet The World of Entertainment Journalists, from Sourced Media Books.
Follow her on Twitter
Like her on Facebook