Once Upon a Sign: The Magic Mirror
Category:
Blu-ray's and DVD's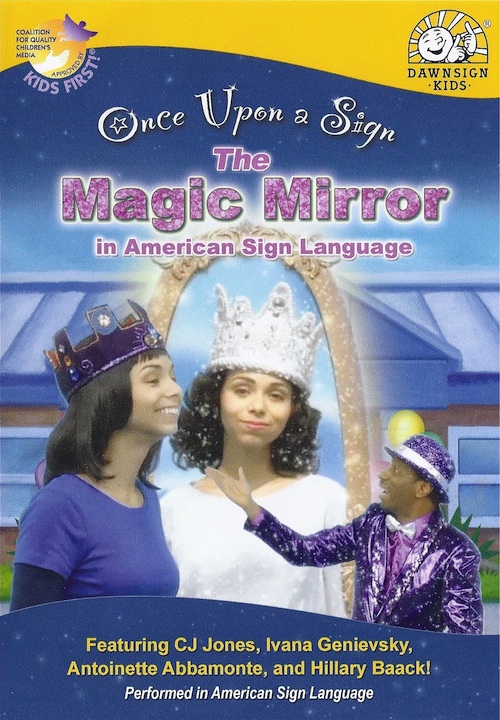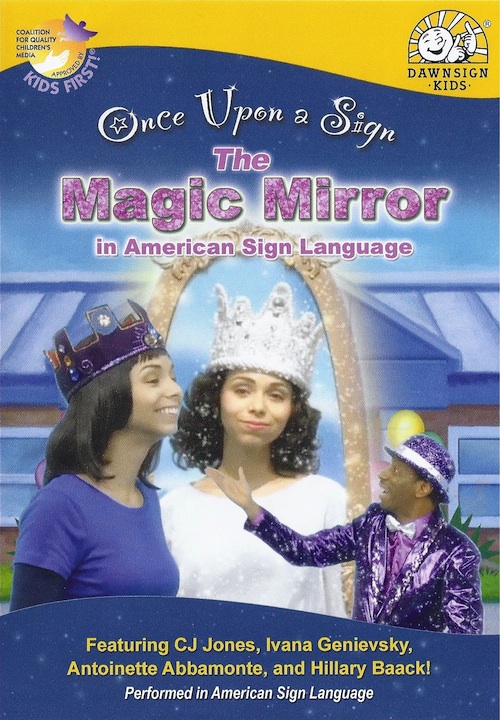 "Once Upon a Sign" has a series of DVDs all performed in American Sign Language. They can be played with or without subtitles, and even though they are designed for the deaf, they are fun shows for kids who are not deaf.
"Once Upon a Sign: The Magic Mirror" teaches an important lesson while entertaining viewers. Alice Cogswell is interested in entering the school's talent show, but she is afraid. She doesn't feel like she has any particular talent. She can, however, sign a poem, which is just as good as twirling a hula-hoop, isn't it? It takes talent to do that, as Alice soon learns.
After messing up her audition, Alice goes home in a huff, determined not to put herself in that position again. But her mother insists she never give up and, "If you can dream it you can do it."
Then, to her surprise, her bedroom mirror magically comes to life in the form of a man named Sparkle. He imparts the lesson of encouragement and persistence and soon Alice has the confidence she needs to continue with her dream of entering the talent show.
Other titles in this series are "Once Upon a Sign: The New Goldilocks and the Three Bear" which is a modern take on the old story. "Jack and the Beanstalk", and "Little Red Riding Hood", with "The Stone Soup", and "Three Little Pigs" scheduled to be released in the future. All are presented in American Sign Language.
Each DVD includes "Fun Signs" for learning and recaps of the main signs used in the stories.
"With the popularity of teaching babies sign language parents may be looking for that next step for their children to learn more signs as they grow older," says Joe Danis president of DawnSignPress. "Well, look no more! Children, deaf or hearing, will love watching these stories being brought to life in beautiful American Sign Language. And it's a great way to bring together the deaf and hearing community."
Check out their site at www.dawnsign.com.
About the Author
Francine Brokaw has been covering all aspects of the entertainment business for over 20 years. She also writes about technology and has been a travel writer for the past 15 years. She has been published in national and international newspapers and magazines as well as Internet websites. She has written her own book,  Beyond the Red Carpet The World of Entertainment Journalists, from Sourced Media Books.
Follow her on Twitter
Like her on Facebook