Put Your Paws Together for Grumpy Cat's Worst Christmas Ever on Lifetime
Category:
Television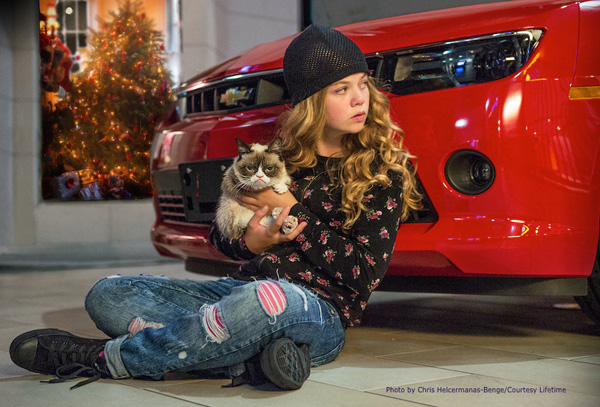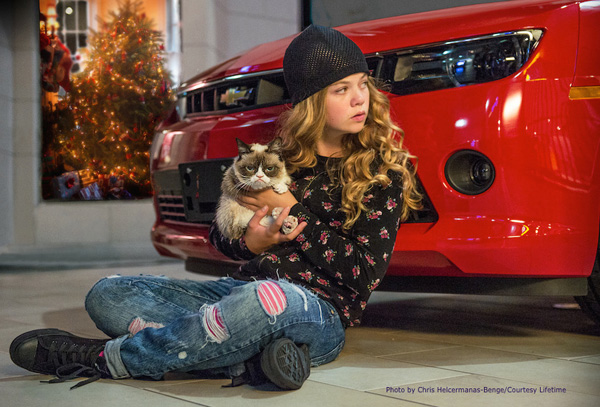 Grumpy Cat is an International celebrity. Her Facebook page has over 6 million "likes." Even for us non-cat enthusiasts, this little gal is really adorable and even though she has a grumpy face, she melts hearts around the globe. Now she stars in her first ever move. Grumpy Cat's Worst Christmas Ever is definitely a cheesy film but because of this furry feline, it is entertaining. Without her it would be a waste of time. But hey, let's face it, that face is purrrrfectly adorable.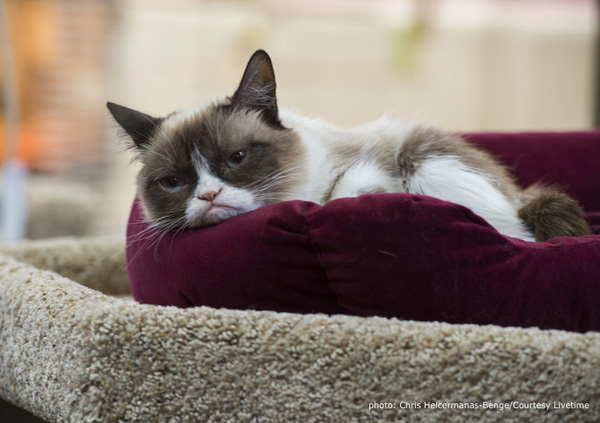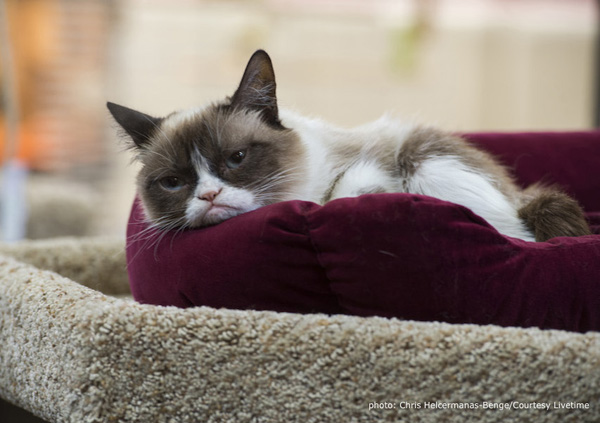 The story is narrated by, you guessed it, Grumpy Cat, who is voiced by Aubrey Plaza. Grumpy lives a quiet life in a mall pet store along with a few other un-adoptable animals. They can communicate with each other, but no humans. Then, one day, a lonely little girl makes a special wish in the fountain. Her wish is for a friend on whom she could depend. All of a sudden Chrystal (played by Megan Charpentier) has the ability to understand Grumpy. They have conversations and the two become friends, at least Chrystal thinks so. Grumpy on the other hand is content to be alone.
When Chrystal sneaks into the mall late one night to talk to Grumpy, she comes across a scheme by some bumbling thieves to take the one-of-a-kind dog JoJo (voiced by Stephen Stanton) and hold him for ransom. Chrystal and Grumpy decide to stop the dognapping and chaos ensues. Well, chaos in the Grumpy Cat sort of way. This is kind of a Keystone Cops version of a bumbling dognapping. And Grumpy is right in the middle, helping her new "friend" Chrystal save the day… or night in this case.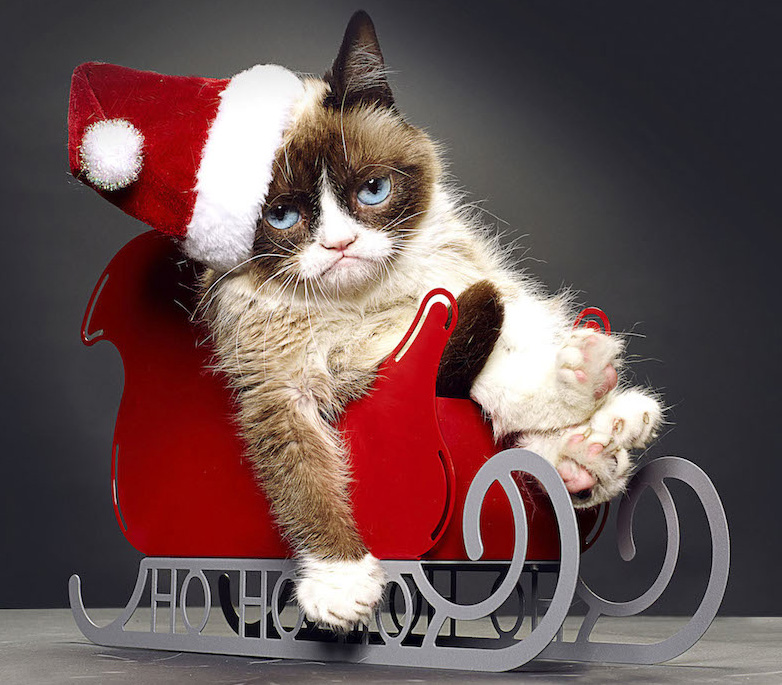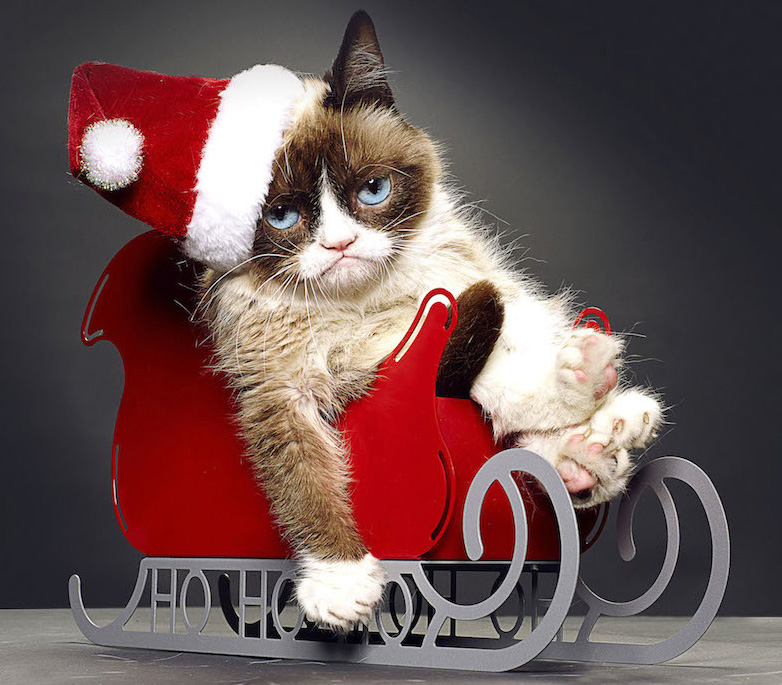 The movie is quirky and cheesy, but hey, it's Grumpy Cat's first movie so grant her some slack. Even though it's not a film worthy of Shakespeare, it does have a certain appeal. Actually, the appeal is Grumpy herself. Come on. Who could resist that adorable sullen expression? She may look sad and cantankerous, but deep down she is a sweet, loveable little gal. Looks can be deceiving.
Grumpy Cat's Worst Christmas Ever will premier Saturday, November 29 on Lifetime TV.
About the Author
Francine Brokaw has been covering all aspects of the entertainment business for 20 years. She also writes about technology and has been a travel writer for the past 12 years. She has been published in national and international newspapers and magazines as well as internet websites. She has written her own book, Beyond the Red Carpet The World of Entertainment Journalists, from Sourced Media Books.
Follow her on Twitter
Like her on Facebook