'Scooby-Doo! Shaggy's Showdown' DVD GIVEAWAY
Category:
Giveaways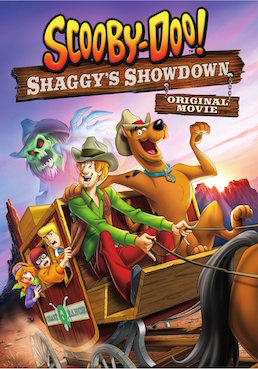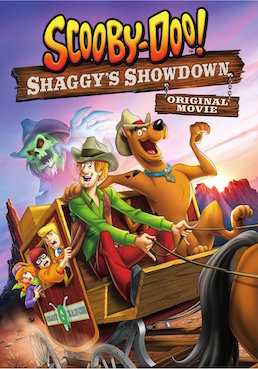 It's high action and spirited adventure when the Mystery Inc. gang visits the Crazy Q Dude Ranch, located in Sorghum City, an abandoned cowboy town–turned–tourist attraction. While visiting his cousin Tawny, Shaggy and his pals discover that the Crazy Q Dude Ranch, owned by Tawny's family, is tormented by a ghostly cowboy named Dapper Jack Rogers, an ancestor who bears a striking resemblance to Shaggy!
The gang soon learns that Dapper Jack's ghostly apparition has frightened most of the visitors from the ranch and nearby Sorghum City, forcing many businesses in the area to close. Without any tourists, the Crazy Q Dude Ranch, which has been struggling, is sure to close its doors. Unless Tawny raises enough money for the next mortgage payment, the family business will be sold.
Determined to save his cousin's ranch, Shaggy puts the Mystery Inc. gang on the case, and together they set out to solve the mystery behind Dapper Jack's haunting. It's an unforgettable adventure set in the wild West, filled with rodeos, barn dances and non-stop cowboy high-jinks!
We have some DVDs to giveaway.
To be eligible to win a copy of Scooby Doo! Shaggy Showdown, email us at [email protected] with "Scooby Doo Shaggy Showdown Giveaway" in the title. Please supply your name, address, phone number and email address (so we can let you know if you are a winner).
The deadline for this giveaway is February 14, 2017.