'The Powerpuff Girls" Tiara Trouble' DVD GIVEAWAY
Category:
Giveaways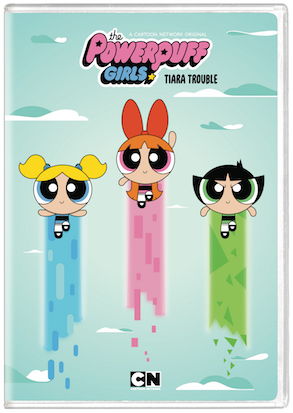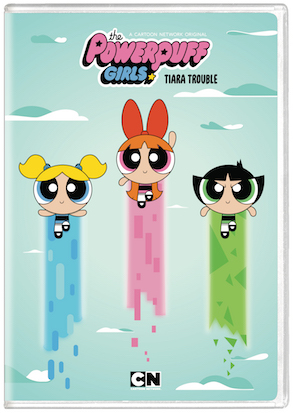 Everyone's favorite superhero sisters, Blossom, Bubbles and Buttercup are back and better than ever in the all-new, reimagined The Powerpuff Girls, the iconic Cartoon Network series, which returned to television this past April after more than a decade. Now consumers can own 12 action-packed episodes from the Emmy-nominated hit series' first season. It is girl power at its best with this refreshing new take on a pop culture classic, which is capturing the hearts of a whole new generation of viewers.
Included in the 12 episodes is "Once Upon a Townsville," Emmy-nominated for Outstanding Short Form Animated Program, and "Viral Spiral," the series' highest-rated episode to-date.
We have some DVDs to giveaway.
To be eligible to win a copy of The Powerpuff Girls: Tiara Trouble, email us at [email protected] with "Powerpuff Tiara Trouble Giveaway" in the title. Please supply your name, address, phone number and email address (so we can let you know if you are a winner).
The deadline for this giveaway is February 11, 2017.