'Steven Universe: The Return' DVD GIVEAWAY
Category:
Giveaways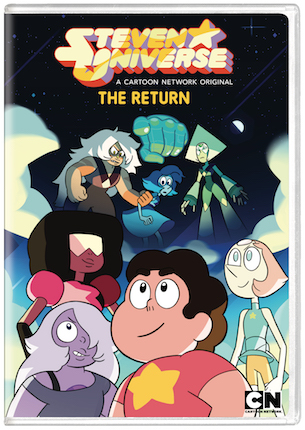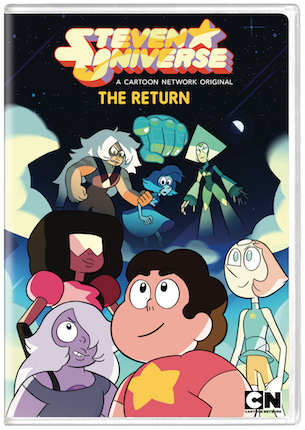 As Cartoon Network premieres all-new episodes of Steven Universe, fans of its hit animated series will have an opportunity to catch up on some of the best episodes from seasons one and two on DVD. Steven Universe: The Return features 12 spectacular episodes hand-picked by the series creator.
Steven Universe, with its deeply realized characters and expanding storylines, has received nearly universal praise for its authentic voice, thoughtful animation and standout original music. Steven Universe tells the story of three magical defenders of the universe….and Steven, the proverbial "little brother" to the Crystal Gems — a team of magical guardians of humanity.
We have some DVDs to giveaway.
To be eligible to win a copy of Steven Universe:The Return, email us at [email protected] with "Steven Universe Giveaway" in the title. Please supply your name, address, phone number and email address (so we can let you know if you are a winner).
The deadline for this giveaway is June 13, 2016.