The Dog Who Saved Summer on DVD
Category:
Blu-ray's and DVD's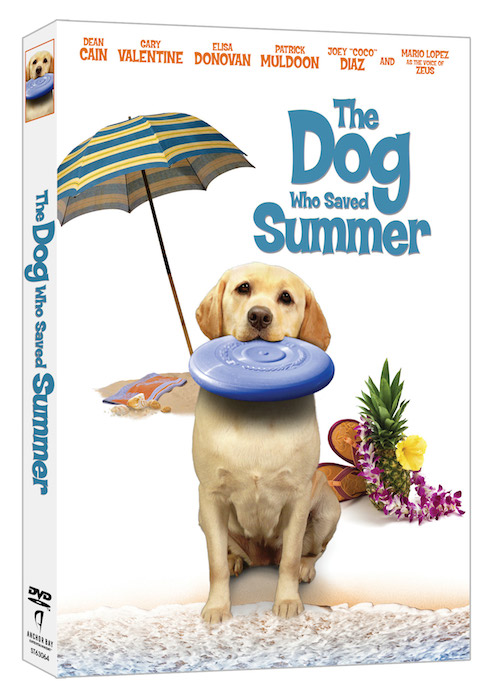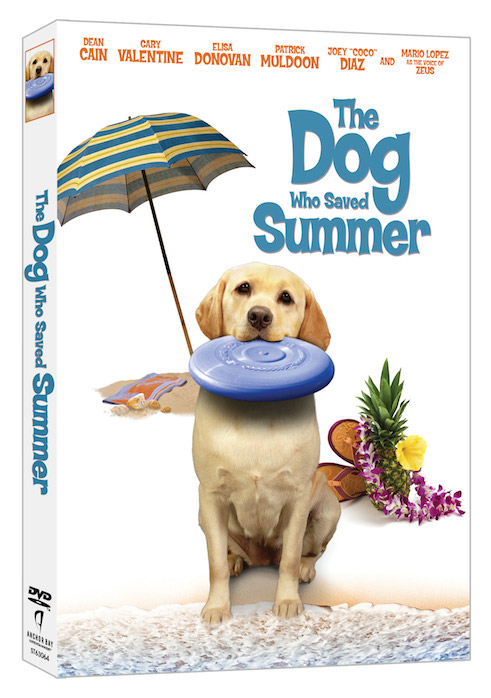 First there was The Dog Who Saved Christmas (2009), then The Dog Who Saved Christmas Vacation (2010), The Dog Who Saved Halloween (2011), The Dog Who Saved The Holidays (2012), followed by The Dog Who Saved Easter (2014), and now Zeus returns in his newest film, The Dog Who Saved Summer. The Bannister family, including Zeus, has become beloved by family viewers.
To fill you in, if you have been living on another planet and are not familiar with Zeus, he is a former police K-9, was adopted by the Bannister family who was interested in a guard dog. However Zeus didn't turn out to be the rough and tumble pooch they had in mind. This adorable yellow Labrador was less than impressive when it came to his job. But the kids and the entire family loved him.
In his newest role, Zeus (voiced by Mario Lopez) is sent to obedience school after he accidentally caused havoc at a party. The school is more like Army basic training camp, and Zeus is not interested in learning all the things he is supposed to in order to pass the class. A former Marine K-9 named Apollo, whose owner runs the facility, bullies him.
Seeing this bullying going on, the janitor (James Hong) takes pity on Zeus and begins teaching him on his own. But what he teaches Zeus doesn't have any relevance to what is being taught in the school. Or does it? The janitor is using the same methods as Mr. Miyagi did in The Karate Kid (1984). By putting Zeus to work doing chores, the dog learns the basics of what is actually being taught in the class.
But during the final graduation class, Zeus has something on his mind other than showing his new talents. He discovers thieves are stealing from the jewelry store in the mall. Again, it's Zeus to the rescue.
While this is a simplistic show for parents, they will enjoy many aspects of the film. For instance there is Versace, a spoiled pooch who manages to cause problems for Zeus, but has some very funny lines. There are other parts of this film parents will find entertaining, making this not only a fun show for kids, but for the entire family. And who doesn't love the sweet little face of Zeus? He's adorable.
The Dog Who Saved Summer is rated PG for some mild rude humor (there are plenty of farts in this show).
About the Author
Francine Brokaw has been covering all aspects of the entertainment business for 20 years. She also writes about technology and has been a travel writer for the past 12 years. She has been published in national and international newspapers and magazines as well as internet websites. She has written her own book, Beyond the Red Carpet The World of Entertainment Journalists, from Sourced Media Books.
Follow her on Twitter
Like her on Facebook