The Key to a Fun Family Vacation
Category:
Travel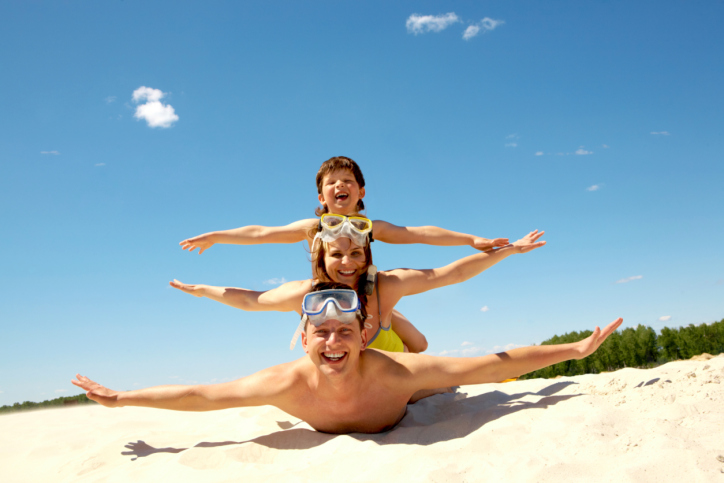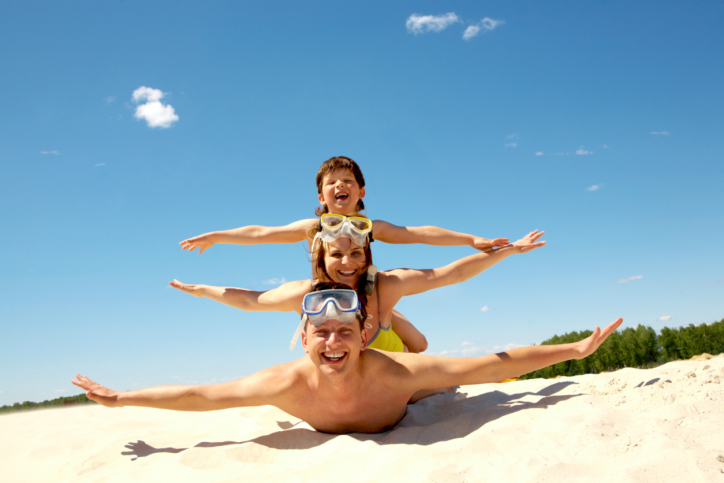 The Keys are a wonderful vacation destination and the best place for water activities.
Key Largo, considered by many as the "Diving capital of the world," is home to Molasses Reef, a beautiful coral reef teaming with underwater life where you can scuba, snorkel or take a ride on the Key Largo Princess Glass Bottom Boat which offers 2-hour cruises to the reef. And when you return to the dock, check out the African Queen next to the Princess. It's the actual boat used in the classic 1951 movie and is on display free of charge.
The Ocean Pointe Suites in nearby Tavernier, a condo-hotel, caters to families. A complimentary continental breakfast buffet is included, and there's a swimming pool, tennis courts, a small beach and a boat ramp. This isn't a romantic getaway, but it's great for families.
For a romantic stay, the Cheeca Lodge and Spa in Islamorada is an incredibly cozy island escape perfect for families (Camp Cheeca provides activities and fun for kids 5-12, Tuesday through Saturday), as well as honeymooners and couples.
The Theater of the Sea in Islamorada is one of the oldest marine mammal facilities in the world. Admission includes live shows, access to their beach, a tour of the park, and a short trip in their bottomless boat around the dolphin lagoon. For an additional fee, you can meet and swim with a sea lion or dolphin and even paint with one.
Definitely schedule an incredible kayaking trip with Bill Keogh at Big Pine Kayak. Almost anyone can kayak in these calm waters. Anyone ten years and older can easily handle his/her own kayak, and Bill will outfit kids 3-10 and their parent with a two-person kayak. With 60 kayaks, he has just the right one for everybody.
Key West has a completely different feeling than the other keys. President Truman fell in love with it and turned the Naval Commander's House at the US Naval Station into the "Little White House," which is currently open for visitors and is an interesting tour to take. Visitors will also enjoy touring Ernest Hemingway's home as well as The Mel Fisher Maritime Museum, and will have fun seeing the charm of Key West is on the Conch Tour Train. Don't be surprised to see some unusual modes of transportation here. Little electric cars, scooters, and bikes are popular and can be rented for your enjoyment.
Key West is filled with small hotels and quaint B & Bs, however, The Doubletree Grand Key Resort is just the ticket to a fun-filled family vacation. It offers all the amenities and it's the right distance away from the hustle and bustle of the main area to provide guests with a nice getaway.
The dress code in the Keys is shorts, swimsuits, sunglasses and hats. With pastel colored buildings and an easy-going lifestyle, this is a delightful place to unwind. And definitely try the Key Lime Pies. Can you say "delicious"?
About the Author
Francine Brokaw has been covering all aspects of the entertainment business for 20 years. She also writes about technology and has been a travel writer for the past 12 years. She has been published in national and international newspapers and magazines as well as internet websites. She has written her own book, Beyond the Red Carpet The World of Entertainment Journalists, from Sourced Media Books.
Follow her on Twitter
Like her on Facebook