'The Peanuts Movie' is Fun for All
Category:
Movies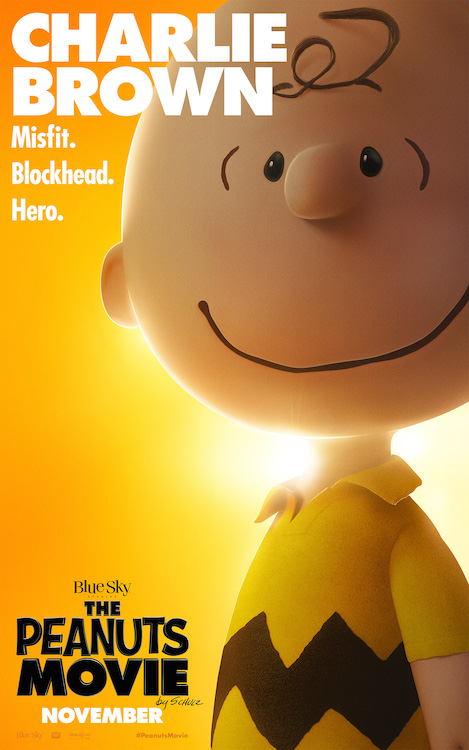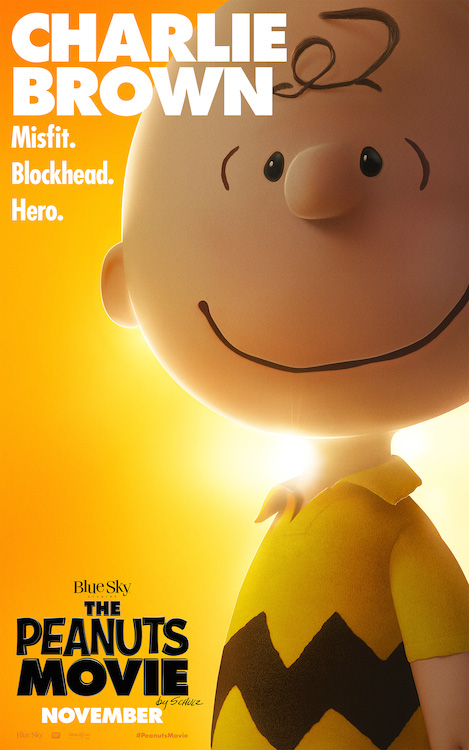 The Peanuts gang comes together for an adorable movie for the entire family. The Peanuts Movie is filled with all the fun and antics of the characters that fans have enjoyed for 65 years. Yep, it has been 65 years since Charlie Brown, Shermy, and Patty began this iconic comic strip by Charles Schultz. Through the years other characters joined the group, yet it was Charlie Brown who appeared in the first strip on October 2, 1950 and the final strip on October 4, 2000. For fifty years generations couldn't wait to grab the newspaper to see what the loveable Peanuts kids were up to. I was one of them.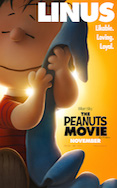 This movie has the entire gang (with the exception of Rerun and a few others who appeared throughout the years) in a series of familiar situations we all know and love. Charlie Brown, Snoopy, Woodstock, Linus, Lucy, Schroeder, Sally, Peppermint Patty, Marcie, Patty, Pig-Pen, Violet, Shermy, Franklin, and the Little Red-Haired Girl are even more endearing in this movie, if you can believe it. Charlie Brown continues to try to kick that football and to get his kite in the air, Lucy continues to give out psychology advice for five cents, Schroeder's piano playing is even better than ever, and Linus is still Sally's "Sweet Babboo."
The main premise of the film is Charlie Brown's attempts to get the attention of The Little Red-Haired girl who moved in across the street. While he has been called "wishy-washy" throughout the years, this movie demonstrates his true worth. He is compassionate, honest, brave, and funny. For anyone who has identified with this little boy over the years, take heart. This fellow comes out on top.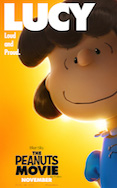 "Charlie Brown gets referred to as a loser all the time," laments Craig Schulz, the son of Charles M. Schulz and one of movie's writers and producers. "But in reality, Charlie Brown is a winner because he never gives up. We all lose a lot more than we win, and who better than Charlie Brown to teach us that?"
We all have our favorite Peanuts character however this movie raises them all to that status. They are all endearing in their own way.
In case you have been living on another planet, here's the rundown on some of the Peanuts characters:
• Charlie Brown is insecure and extremely kind-hearted
• Lucy is a know-it-all.
• Linus is Lucy's younger brother, loves his blanket, and is philosophical.
• Sally is Charlie Brown's younger sister and has the hots for Linus.
• Snoopy is Charlie Brown's dog who thinks he is human
• Woodstock is not a place where a music festival was held. He is a little yellow bird and Snoopy's best friend.
• Peppermint Patty is a Tomboy who falls asleep in class all the time.
• Marcie is Peppermint Patty's best friend.
• Pig-Pen is always dirty and walks around in a dust cloud.
• Schroeder is a musical prodigy who plays Beethoven on his toy piano.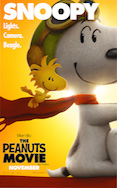 Snoopy's high-flying adventures (on the roof of his doghouse) fighting the Red Baron to save Fifi, a French fighter pilot, mimics the frustration felt by Charlie Brown as he tries with all his might to get the Little Red-Haired girl to notice him. For Charles Schultz' grandson Bryan Schultz, he said, "This sequence was a chance for me to finally answer a question I had been pondering for years: Why was Snoopy even chasing the Red Baron?" Perhaps this was the reason, or perhaps he was just heroic and patriotic. You decide.
In his quest to gain the attention and admiration of the Little Red-Haired girl, Charlie Brown shows what a great and smart guy he is. He actually gets through Leo Tolstoy's entire book War and Peace although in the beginning he thought he was going to be reading "Leo's Toystore" by Warren Peace. He also proves that honesty is the best policy. Although through the years the phrase "Good Ol' Charlie Brown" has often been derogatory, in this movie it is a phrase that truly encompasses this iconic character. Good Ol' Charlie Brown is a sweetheart and selfless.
The Peanuts Movie is fun from start to finish. It's rated G for the entire family. And yes, it is something all generations will enjoy. It opens nationwide November 6, 2015.



About the Author
Francine Brokaw has been covering all aspects of the entertainment business for 20 years. She also writes about technology and has been a travel writer for the past 12 years. She has been published in national and international newspapers and magazines as well as internet websites. She has written her own book, Beyond the Red Carpet The World of Entertainment Journalists, from Sourced Media Books.
Follow her on Twitter