'The Whole Truth' on Blu-ray and DVD
Category:
Blu-ray's and DVD's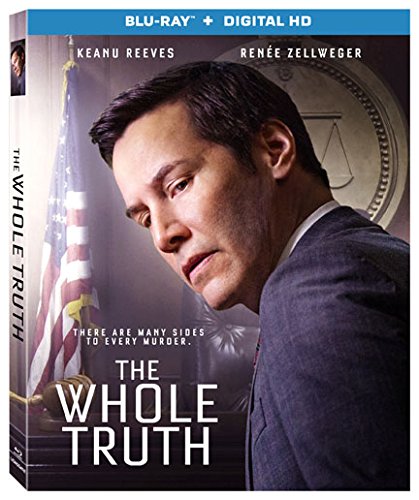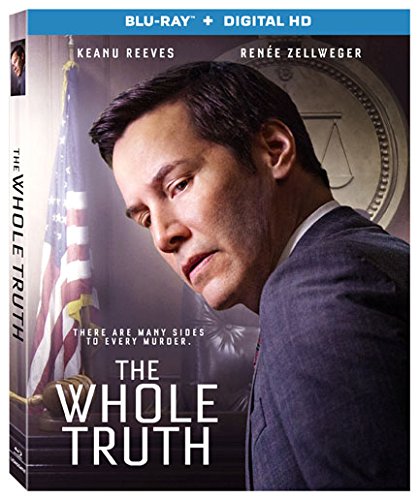 Keanu Reeves stars in a murder tale filled with twists and turns. The Whole Truth is a legal drama also stars Renee Zellweger, Gabriel Basso, and Jim Belushi.
Richard Ramsey (Reeves) is an attorney defending the young son of his murdered friend (Belushi). Mike (Basso) is a minor but due to the nature of the crime he is being tried as an adult. Having confessed to stabbing his father, Mike will not say anything more about the incident. He does not communicate with anyone, making his defense difficult to mount. Ramsey needs his client to talk, but the boy refuses to do so.
Mike's mother Loretta (Zellweger) watches as the trial unfolds and it looks like her son will be found guilty. With Janelle (Gugu Mbatha-Raw) coming in as Ramsey's assistant on the case, the two try to figure out their next move, yet it looks as though they are simply playing out the game until something changes. Then, something does change which adds to the confusion as to what happened that day.
Ramsey tries to steer the defense in a different direction and the prosecution is now in the hot seat. This goes back and forth as the details of Mike's life unfold. He does not want this boy to go to prison for the rest of his life, knowing the circumstances of his family life. It is not justice. But he has to put all the facts out there so the jury will acquit the boy. This tense legal drama has many twists as the facts change from one minute to the next. Janelle sees things others don't and adds greatly to the defense, yet she also feels something else is amiss. That leads viewers to see the trial in a new light. (No spoilers here!) Will she uncover the whole truth?
There are no bonus features on the disc other than an audio commentary by the director.
This is a story that will have viewers trying to figure out the whole truth throughout the film. Fans of Keanu Reeves will be delighted in his performance as the chilling story unfolds. Reeves has had a long and successful career, starring in a range of films like Point Break, Speed, A Walk in the Clouds, Sweet November, Something's Gotta Give, The Lake House, and the Bill and Ted, the Matrix, and the John Wick franchises, and more.
The Whole Truth is rated R for language and some violence including a sexual assault.
About the Author
Francine Brokaw has been covering all aspects of the entertainment industry for over 20 years. She also writes about products and travel. She has been published in national and international newspapers and magazines as well as Internet websites. She has written her own book, Beyond the Red Carpet The World of Entertainment Journalists, from Sourced Media Books.
Follow her on Twitter