'Under the Moon' Book/CD GIVEAWAY
Category:
Giveaways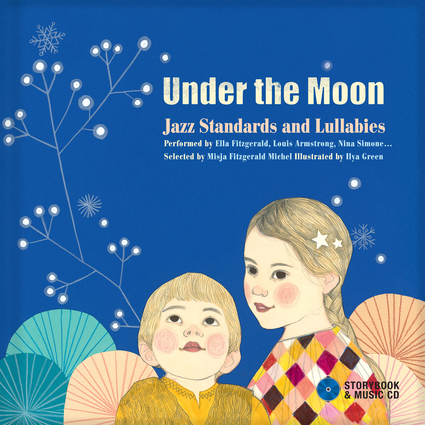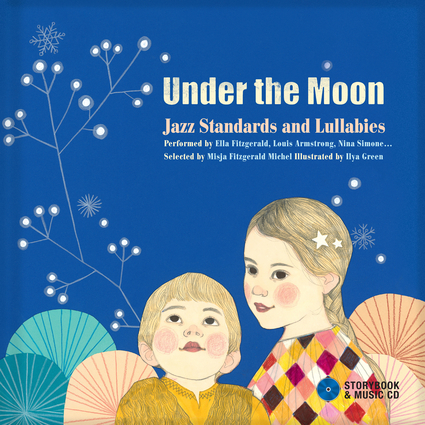 Bedtime is often a difficult time. Sometimes kids need a little push to get to slumberland.
Adding to their growing catalog of award-winning storybooks with music CDs, The Secret Mountain releases Under the Moon, the second title from its new collection of jazz- infused music for the whole family. It features thirteen timeless songs evoking the seasons recorded by singing legends Ella Fitzgerald, Billie Holiday, Louis Armstrong, Nina Simone and Fats Walker, amongst others. The music was selected by Misja Fitzgerald Michel, a Paris-based jazz musician, and noted children's illustrator Ilya Green created the colorful images in the 36-page hardcover book.
This is a perfect nighttime book with CD to help your your child drift off into a peaceful slumber.
Song selections:
1 Willow Weep for Me Billie Holiday 3:10
2 Gone With the Wind Julie London 2:07
3 It Might As Well Be Spring Nina Simone 3:55
4 Come Rain or Come Shine Sarah Vaughan 3:27
5 Stormy Weather The Golden Gate Quartet 2:52
6 Blue Moon Mel Tormé 3:14
7 The Snow Is Falling Ray Charles 2:52
8 Winter Wonderland Louis Armstrong 3:01
9 Let It Snow! Let It Snow! Let It Snow! Vaughn Monroe 3:09
10 December Kay Starr 3:24
11 Winter Weather Fats Waller 3:20
12 What Are You Doing New Year's Eve? Ella Fitzgerald 3:37
13 Moon River Audrey Hepburn 2:02
We have some Book/CD copies to giveaway.
To be eligible to win a copy of Under the Moon, email us at [email protected] with "Under the Moon Giveaway" in the title. Please supply your name, address, phone number and email address (so we can let you know if you are a winner).
The deadline for this giveaway is November 4, 2016.