Witches of East End on Lifetime is A Family Affair
Category:
Television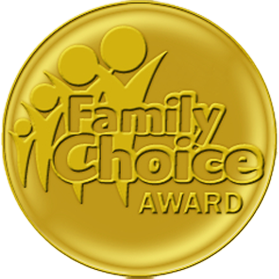 When Witches of East End premiers on Lifetime, viewers are in for an interesting adventure. The New York Times best-selling novel penned by Melissa de la Cruz inspired this new original series. The story focuses on the Beauchamp family who lives in a New York town.
The Beauchamps are not your ordinary family. Joanna (Julia Ormond) is an artist with big secret and a long past. A very long past. She has been cursed with eternal life. Having lived for centuries, Joanna has seen a lot of changes over her lifetimes, however one thing stays the same. Her two daughters always die before they are thirty. Then the cycle starts anew.
In this incarnation her daughter Freya (Jenna Dewan Tatum) is a free-spirited bartender, and Ingrid (Rachel Boston) is a librarian. They both live with their mother and both are unaware that they are "gifted" with powers. But all that changes when someone from their past comes back to life. Madchen Amick plays Joanna's sister Wendy.
Executive Producer Maggie Friedman explained to the Television Critics Association that this show is different than other shows that have centered on witches. "What makes it different, I think, is it's very much centered on this family. It's about mothers and daughters. It's about sisters. It's about a multi-generational family and how it's four very distinct women and how they each deal with their powers and gifts."
Friedman added, "Julia's character is a mom who has to learn how to let go of her daughters and let them make mistakes and put them in harm's way, but that's part of the learning process. And I think it's kind of a metaphor for motherhood that every mother has to go through, is letting your child out into the world to experience things even if you want to keep them safe and hold them close." She stressed that at its core, this series is about female relationships – mothers and daughters, and sisters.
Julia Ormond explained the relationship between her character Joanna and her sister Wendy. "They haven't spoken for a hundred years due to a family rift, but it's more as if Joanna doesn't want her daughters to explore their power because there's a dangerous aspect to that. And Wendy comes in and wants them to explore it because there's something magical and good about it too and the struggle between the two of them is which path to take." Joanna has been hiding their powers from them until Wendy arrives bearing some tragic news. Now Joanna has no choice but to expose their family history to her daughters.
Wanting to keep them safe and hopefully let them finally live full and happy lives, Joanna chose this time to do things differently. But fate steps in. Their powers are both a gift and a curse.
The family dynamic has played out over the centuries. Friedman explained that the characters each have their own curses and gifts. "Joanna's curse is she is immortal, but she has to give birth to the same daughters again and again and again. So every time they die, she suddenly ages back 30 years, 25 years, however many years, and becomes pregnant again and births them again and again and again. So her immortality works that her age is always shifting. It's fluid." That's a difficult situation to think about. How would you feel if you had to keep giving birth to your daughters over and over and watch them die over and over?
Wendy is a cat. A black cat with nine lives. How many has she used so far? And the two daughters live normally until they reach a certain age and die. Joanna wants them to live longer than they have before. Her maternal instincts want to protect them, but how can she do this?
Yes, there are some scenes not recommended for young viewers, so keep that in mind. This is a Lifetime original series with adult themes. It's a show that delves into family relationships and dynamics, and viewers will certainly relate to them, even if they are not witches!
Witches of East End premiers Sunday, October 6, 2013 on Lifetime.
About the Author
Francine Brokaw has been covering all aspects of the entertainment business for 20 years. She also writes about technology and has been a travel writer for the past 12 years. She has been published in national and international newspapers and magazines as well as Internet websites. She has written her own book, Beyond the Red Carpet: The World of Entertainment Journalists, from Sourced Media Books.
Follow her on Twitter
Like her on Facebook