House of Versace - A Lifetime Original Movie
Category:
Television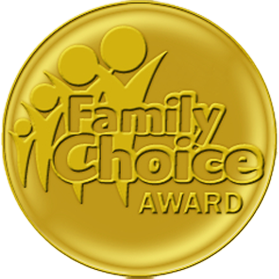 The fashion industry is dominated by several high profile names, among which is Versace. The Versace empire was founded by two brothers and their sister: Gianni, Santo, and Donatella. Gianni was the designer, Donatella the fashion expert, and Santo headed the financial part of their business.
House of Versace
is the story of family, a rise to stardom, a fall of grace, and the rebirth of the company and especially Donatella.
Gina Gershon is magnificent as Donatella, taking her through the emotional ups and downs and ultimately rebirth as a major fashion designer. Enrico Colantoni plays Gianni and Colme Feore is Santo. Madison McAleer plays Allegra Versace, Donatella's daughter and the young woman who inherited an empire. And Raquel Welch plays Aunt Lucia who comes back to be with her family after the murder of Gianni.
This is not a movie about fashion. It's not a movie about the fashion industry. What it is is a film about family, devotion, love, competition, jealousy, and loyalty. It is the story of three siblings, each with emotions about each other that run the gamut but always come back to family devotedness.
In the beginning, the movie shows the love and hate relationship between the siblings, especially Gianni and Donatella. After Gianni is murdered, Donatella fights inner demons to prove she can be a great designer, but always feels she will never achieve the greatness of her late brother. While relying on drugs, Donatella almost destroys the Versace family empire along with her family.
Today fashionistas know Donatella Versace as a wonderful designer. This movie shows how she grew into that role. Young fashionistas probably don't recall the visionary fashions of Gianni Versace. His death in 1997 is fashion history. Fashion present is Donatella Versace. She overcame her inner demons to rise to the top and continue the Versace name and brand with her own personal style. This happened only after she confronted her emotions about her late brother and her own inner conflicts about competing with his legacy. After all, who wants to compete with a giant?
The filmmakers did an incredible job transforming Gina Gershon and Enrico Colantoni into Donatella and Gianni, and the actors also deserve credit for their portrayals of the famous siblings. The movie should be enjoyable to most viewers, men and women alike. It's a film about a family and an empire.
House of Versace premiers Saturday, October 5, 2013 on Lifetime. Immediately following the premier there will be a documentary called Versace: Beyond the Headlines. House of Versace was based on the book House of Versace: The Untold Story of Genius, Murder, and Survival. That is exactly what it displays: genius, murder, and survival, along with family bonds.
About the Author
Francine Brokaw has been covering all aspects of the entertainment business for 20 years. She also writes about technology and has been a travel writer for the past 12 years. She has been published in national and international newspapers and magazines as well as Internet websites. She has written her own book, Beyond the Red Carpet: The World of Entertainment Journalists, from Sourced Media Books.
Follow her on Twitter
Like her on Facebook