Yentl on Blu-ray
Category:
Blu-ray's and DVD's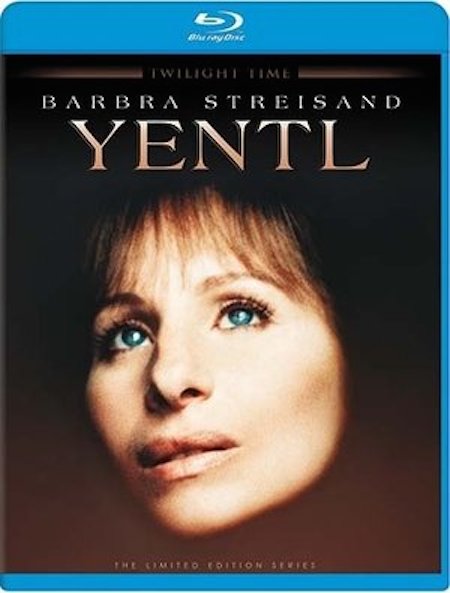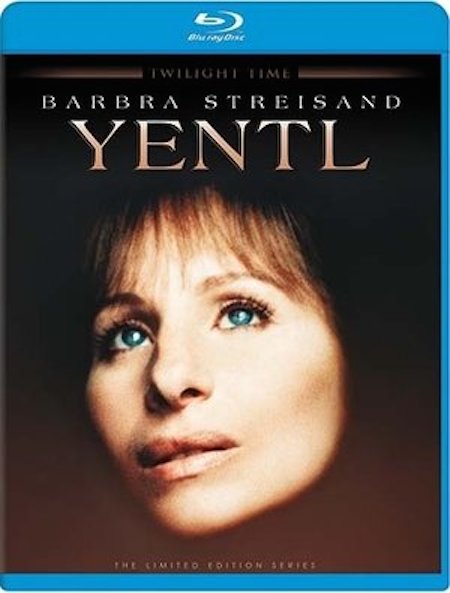 Barbra Streisand starred in as well as directed this 1983 film about a Jewish woman who desperately wants to attend religious school. Yentl is the story of a woman who is stuck in a time when women were forbidden from religious training. But she uses her determination to find a way to attend a religious school. By cutting her hair and dressing like a boy, Yentl gets her wish of attending Yeshiva and studying her religion.
The fun in this film comes when Yentl is befriended by Avigdor (Mandy Patinkin) and falls in love with him. However she cannot reveal her gender to him or anyone. Then, due to a serious circumstance, she marries Hadass (Amy Irving), all while maintaining her secret that she is a woman.
This is a wonderful story and is beautifully acted. Yentl won one Academy Award (for Best Musical Score) and two Golden Globes (for Best Director and Best Motion Picture).
Yentl is not the only film to focus on a woman posing as a man, or a man posing as a woman for personal gain. In 1959 Tony Curtis and Jack Lemmon posed as women to escape the wrath of mobsters in the award-winning movie Some Like it Hot. In 1982 Julie Andrews posed as a man (pretending to be a female impersonator) to make money in the Academy Award winning film Victor Victoria. Also in 1982, Dustin Hoffman posed as a woman to further his acting career in the hilarious (and award-winning) movie Tootsie. Robin Williams pretended to be a woman to spend more time with his children in Mrs. Doubtfire, which also won an Oscar.
This Twilight Time Blu-ray edition is filled with bonus features that take viewers behind the scenes and add perspective to the film as well as Streisand's vision and goals of the movie. The edition is limited to 3,000 units.
Yentl is filled with music, fun, and inspiration. It is rated PG.
About the Author
Francine Brokaw has been covering all aspects of the entertainment business for 20 years. She also writes about technology and has been a travel writer for the past 12 years. She has been published in national and international newspapers and magazines as well as internet websites. She has written her own book, Beyond the Red Carpet The World of Entertainment Journalists, from Sourced Media Books.
Follow her on Twitter
Like her on Facebook