Arlo Plush Medium from 'The Good Dinosaur'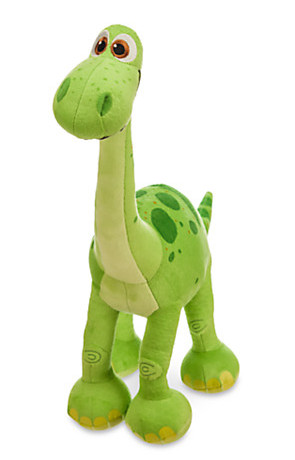 Disney's The Good Dinosaur pairs a sweet little Apatosaurus dinosaur named Arlo with a little cave boy named Spot. There's no doubt these characters will be beloved by both boys and girls.
The Medium Size Arlo Plush stands approximately 19 ½ inches high. His neck and front legs have wires inside to make this little fellow poseable and also keep his long neck up and his body straight when he is standing so he won't fall over.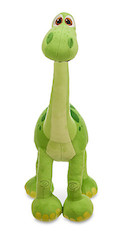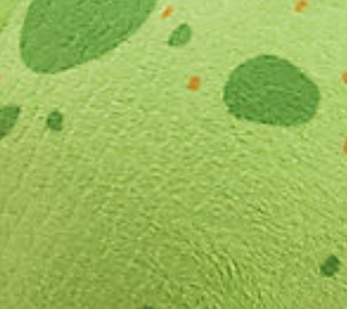 With all his features embroidered on the soft plush, there is nothing to break – or pull – off. He's made of polyester and is very soft to the touch. The sculpturing on his "skin" looks like there are scales on his body however it's just the pattern on the material so he is completely smooth, soft and huggable.
This fellow has a wide smile and somewhat crossed brown eyes. He definitely looks like a little kid's best friend. This guy will cheer up anyone who is having a bad day.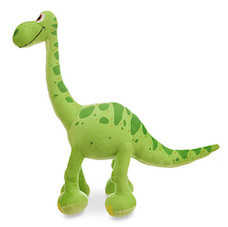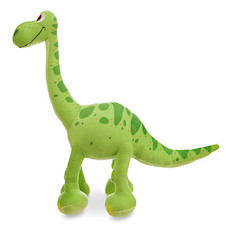 The medium size is perfect for cuddling and as a bedtime partner, however if the medium size isn't big enough there is also a large 23-inch Arlo (retailing for $39.95). Besides the plush toys, there are plenty other Arlo and Spot toys and action figures as well as a tree ornament, clothing and other items.
Check out the other products from The Good Dinosaur at the Disney Store and DisneyStore.com.
About the Author
Francine Brokaw has been covering all aspects of the entertainment industry for 20 years. She also writes about products and travel. She has been published in national and international newspapers and magazines as well as Internet websites. She has written her own book, Beyond the Red Carpet The World of Entertainment Journalists, from Sourced Media Books.
Follow her on Twitter