Costa's Newest Sunglasses for Summer 2016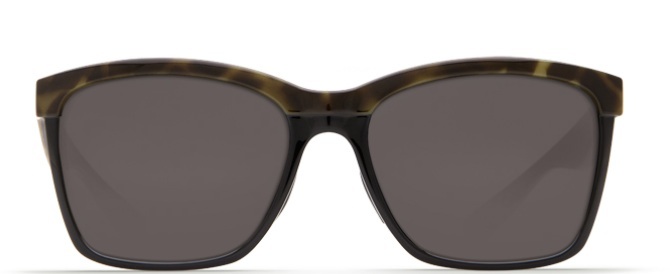 The Costa quality is evident in every pair of sunglasses they make. With their newest line for summer 2016, outdoor enthusiasts can look even better while still protecting their eyes. Costa sunglasses are comfortable and durable. That is something I can attest to since they are the only sunglasses I have worn for over a decade.
Costa wearers can select from a variety of frame and lens colors, and they even offer to make your new glasses with your personal prescription if you have one. Their polarized 580 lenses provide clear, easy viewing which filters out ultraviolet blue and yellows. Your eyes will feel less stress and colors around you will appear bright and vibrant, while still maintaining crisp visual acuity.
The newest styles for summer include Anaa, Hinano, Copra, and Trevally. They are each unique and customizable for your personality and are available in either glass or lightweight plastic lenses.



The Trevally is a unisex design with a smaller fit. Hinano is named for a flower from French Polynesia. It also has a small fit. Copra is a medium fit and the frames are made with resin from the castor plant. Anaa is another medium fit style named for an atoll in Tahiti. With inspiration from nature, Costa designs each of their styles for durability and precision. And yes, they are made in the USA! The company is in Florida and every pair of glasses is created there.


Each of these new styles comes in a variety of lens colors like blue, green, and silver mirror, and non-mirrored gray or copper. There is also a lens called sunrise, which was created for early morning and dusk especially for fishermen – and fisherwomen. But you don't have to fish to get the most out of this lens.
The mirrored lenses are not only protective of your eyes, but they are also really quite attractive. My eyes are very sensitive so I usually opt for the dark gray lens.


As far as frame colors, there is a wide variety ranging from plain shiny black to multi-colored. Creating your personal style with your own selection of frames and lenses is just the start of your Costa experience. The polarized lenses and the high quality of both the lenses and the frames make for the most comfortable pair of sunglasses with easy-to-wear cushioned temples and earpieces.

Each pair of Costa sunglasses comes with a lifetime warranty. How's that for a company that stands by their products? They also include a durable case with every purchase. The prices vary depending on frame style and lenses.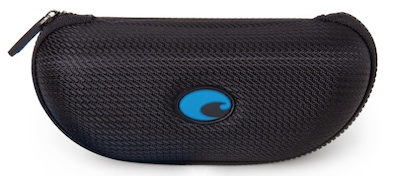 With summer just around the corner, it's time to treat yourself to a new pair of sunglasses to last the season and beyond. Check out the Costa variety at their website and create your own pair.